This has been a heartbreaking decision for us, but we simply cannot continue to operate with no money. It is with deep regret that we make this announcement.
It costs approximately £6,000 a month to run a rescue and we're not even coming close to covering our operating costs. The rescue centre is in debt to the tune of £13,000 at the moment and this is growing month on month. We have to pay rent, heating, water, telephone bills, vet bills, flea treatment, worming.... the list goes on and on and on.
We wouldn't have made it this far without the dedication of our staff and volunteers doing street collections but the money coming in from these is rapidly declining we simply cannot covering our monthly outgoings. A couple of bad collections in the poor weather and the vet bill for Bruno's surgery (to read more about Bruno, CLICK HERE) left us with just £47 in our bank account.
We're incredibly grateful that we have a minimal food bill thanks to your generosity and also we get lots of items donated which we can sell or recycle to make money, but this takes up time and is inconsistent. We wish we could pay the rent with love and Chappie but the landlord isn't impressed when our rent is late EVERY month and our dedicated staff are NEVER paid on time. Between them they regularly work 100 plus hours a month for free because they care so much and there's just no money to pay them.
Our major problem is a consistent flow of cash. We need a minimum of £2,000 per month to cover our basic bills.
WE NEED YOUR HELP!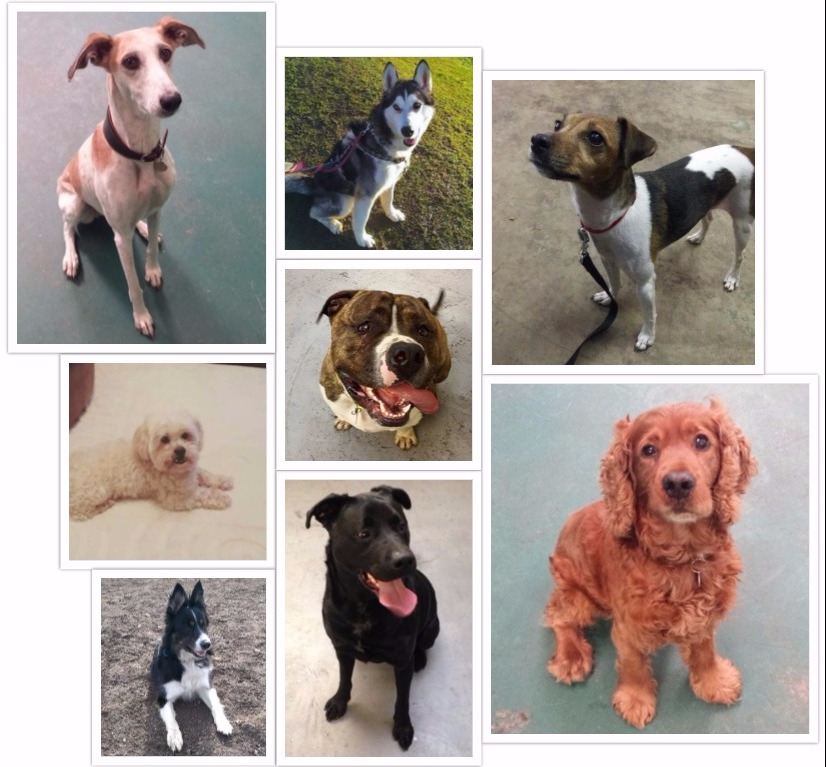 We don't want to close, but we have no option unless we can get at least 2,000 people to give just £1 per month we can keep the rescue centre open!!!! We have just 2 months to get 2,000 people signed up to our direct debit scheme.
The staff are on a mission, we're fighting to SAVE OUR RESCUE, but we can't do it on our own. 99% of the population will not miss £1 a month leaving their bank account if it means helping an abused, neglected and unwanted dog! You can help in one of 3 different ways:
You can sign up to one of our Direct Debit donation plans here:
£1 per month: https://dashboard.gocardless.com/…/templ…/0RFCRMZ5Z9/paylink
£2 per month: https://dashboard.gocardless.com/…/templ…/10NWEP86PM/paylink
£3 per month: https://dashboard.gocardless.com/…/templ…/0RZ4SXKDSW/paylink
£4 per month: https://dashboard.gocardless.com/…/templ…/10N5H93A2B/paylink
£5 per month: https://dashboard.gocardless.com/…/templ…/0RZ4KXDQY8/paylink
Or, you can donate using Paypal. To make a small monthly donation make sure you check the recurring payment box!
Or, you can set up a Standing Order with your bank. Either through online or telephone banking, or at a local branch. All you'll need are our bank details and they'll set everything up:
Our Bank account is with Lloyds Bank
Account No. 30709560
Sort Code: 77-12-07
Gift Aid
If you are a UK taxpayer we can claim an additional 25p for every £1 you donate to us. You can fill in your gift aid declairation
We kindly ask that you do not call the rescue centre
Every time we answer a call another two come through and we can't answer the phone as the care of the dogs must come first. We're also missing important calls from TV channels and newspapers because people are calling constantly. The amount of support is amazing and we're so grateful, but we need to focus on looking after the dogs. We know you'll all understand this!

If you need to get in touch with us just send us a Private Facebook Message or an email to [email protected] and we will get back to you as soon as we can. Thank you!
Myths and Stories
There are a lot of unhelpful rumours going around at the moment so we thought we'd set the record straight!
IF we have to close, the dogs in our care WILL NOT be automatically be put to sleep! We have connections with rescue centres up and down the country. Any dogs left in our care will be found a suitable space at another rescue centre.
Oakwood Dog Rescue does not yet have registered charity status, however, we are still a non profit organisation. This means any surplus revenue (not that there ever is any), is put back into the rescue to further our aims and purposes. We do not have any shareholders or equivalent who receive money from the rescue centre. We are registered with HMRC as a non-profit and therefore we are able to claim Gift Aid on all donations made by UK taxpayers. We have been working closely with the charity commission and we will have our official registered charity number in the next couple of months.
Oakwood Dog Rescue, Oakwood Canine Services and Oakwood Dog Grooming all share a similar name because they were founded by the same group of people. Here the link ends!
Oakwood Canine Services is a limited company and it is a successful business in it's own right, and existed long before the rescue centre was started. Oakwood Canine Services has financially supported the rescue centre for several years and provides FREE training for the dogs. It does not benefit in any way as a result of the rescue centre. It will not close if the rescue centre closes.
Oakwood Dog Grooming is a limited company and is also a successful business in it's own right. Oakwood Dog Grooming offers FREE grooms to our rescue dogs and recieves no financial benefits for doing so. It will not close if the rescue centre closes.