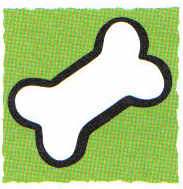 Oakwood Dog Rescue are launching an Education Series aimed at both dog owners and dog professionals.
Do you want to know more about dogs?
Do you need help training your dog?
Don't have time to go to attend our training classes?
Maybe you work shifts and cant find a date to suit you?
Would prefer to learn at your own pace, in the comfort of your own home?
Well this service is for you.......................
We have something for everyone.
From 8 week long courses to 30minute webinars.
As long as you have a computer, an internet connection and a head set/speakers you can join us on our Webinar Series.
Courses are delivered live by Gill, our Head Behaviour Counsellor, find out more about Gill and her qualifications and experience by clicking here. We record every webinar and these recordings will be available to purchase and download after the broadcast, so if you cant make the date, don't worry. You can still catch up on the webinar at a time to suit you.
Pay via paypal or bank transfer, you will then receive confirmation by email. On the day of the braodcast you will receive a link to the webinar. Sit at your computer at the scheduled time and join us for a stress free, learning experience.
You never need to leave the comfort of your own home. You will receive a certificate of attendance for every webinar you attend.
To book - Choose the webinar you want to attend from the options further down, then fill in the form by clicking here and finally make your payment by paypal using the paypal buttons further down the page, or alternatively make a bank transfer (please contact us for account details).
For Dog Owners
1hr Webinars - £20 per webinar
How to Choose the Right Dog for you - are you thinking about getting a dog? How do you know what breed/size/age to choose, this webinar is for you.
I want a Puppy - what to look for and what questions to ask when you go to the breeder to choose a puppy.

Puppy Behaviour - Will they grow out of it?

The Adolescent Dog - How to cope when your puppy becomes a teenager.
Obedience Basics - How to get your dog to do what you want, when you want
2hr Webinars - £7.50 to listen only or £15 to have your question answered
30minute Webinars - £10 per webinar
House Training - whats the best way?

Play Biting - how to deal with puppy biting
Chewing - do you need to know how to stop your puppy chewing?

Don't see the course you want - let us know what topics you covering and we will try to create a course to suit you. Fill in the feedback form here