Arlo came to us as a bag of bones, and we could count his ribs he was that emaciated. He gained a lot of interest upon arrival in April 2021 but has had nothing since.
Arlo is a very shy boy that will need a very special and patient home to allow him to come out of his shell. Dogs like Arlo have been under socialised with people, and the only interactions they will have had with people prior to arriving at the rescue centre will have been negative – consisting of abuse, beatings, dragged on a catchpole and scruffing, if not more – usually the bigger a dog is, the worse its treatment as the shelter workers are frightened of them.
Arlo has made progress with us, some days he feels more confident than others but when he really gets to know someone his goofy side comes out and he can bounce around in excitement! As Arlo is not ready for touch or tickles, we have been using food and treats to gain his trust. Arlo loves his food and when he is feeling more confident, he will come over and take food from your hand.
He is a dog that will want to hide in the home to begin with. All he will need is a crate that he can sit in if he needs to get away from people, food putting down at mealtimes and some treats until he feels more confident.
Arlo will be a project dog; he will take a good amount of time to settle into a home. He needs someone that is willing to allow him to take as long as he needs to get there. Dogs like Arlo usually do not progress past a certain point in rescue, and most progress will be seen once he has fully settled into the home environment – we know this because we have rehomed lots of dogs that were just as timid as Arlo that have gone on to really bond with their owners, learn to walk on lead and live fantastic lives.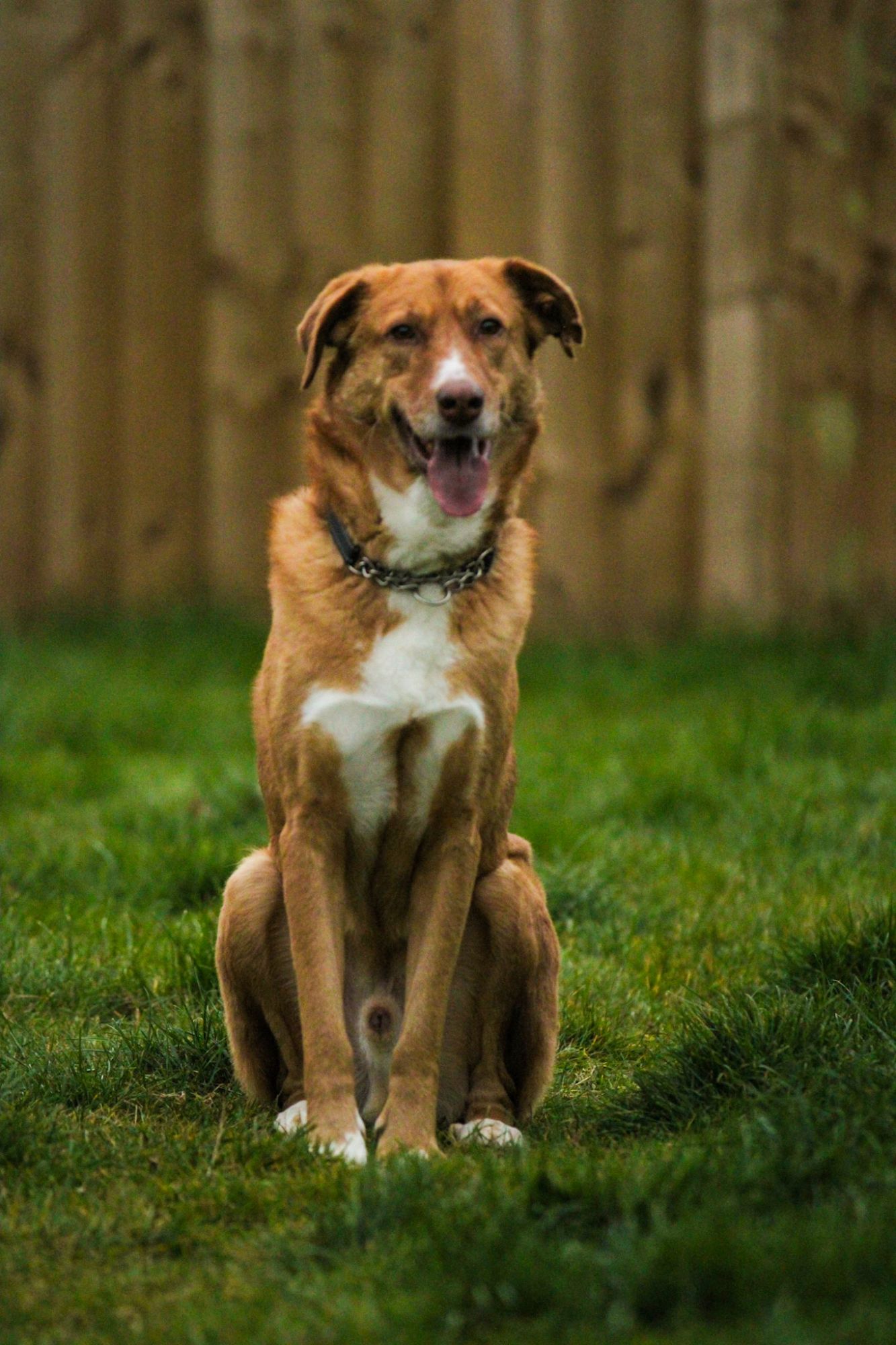 As Arlo is timid, he will need a quiet home with children over 16 years. He is not keen on hustle and bustle, so a quieter environment will allow Arlo to progress.
Arlo has mixed with a number of dogs at the rescue and has kennel-shared with a number of dogs too. It can take him a while to get to the point where he instigates play with another dog, but he can be paired up with another dog and tolerate it quickly. Arlo will need a calm but confident medium-large female dog in the home to watch and lead the way. He is an observer and likes to sit back and watch before trying new things. Having a friendly sister will help Arlo progress in the home.
He is not assessed with cats.
Arlo is a big lad so will need a 6ft boundary to keep him safe.
We understand that dogs like Arlo are not for everyone, we have had applicants admit that they have not experienced dogs as timid as ours before despite having years of dog experience - yet, we have had many first-time dog owners adopt and succeed with very timid dogs – all it takes is patience and taking on board advice from staff.
Many rescues would over-look dogs like Arlo, but we believe that he has lots of potential in a home and deserves a chance at happiness. Adopting Arlo will be an incredibly rewarding journey, seeing him enter the home as a timid dog and working with him to become a loving, trusting and valued member of the family is one of the best journeys you could ever embark on.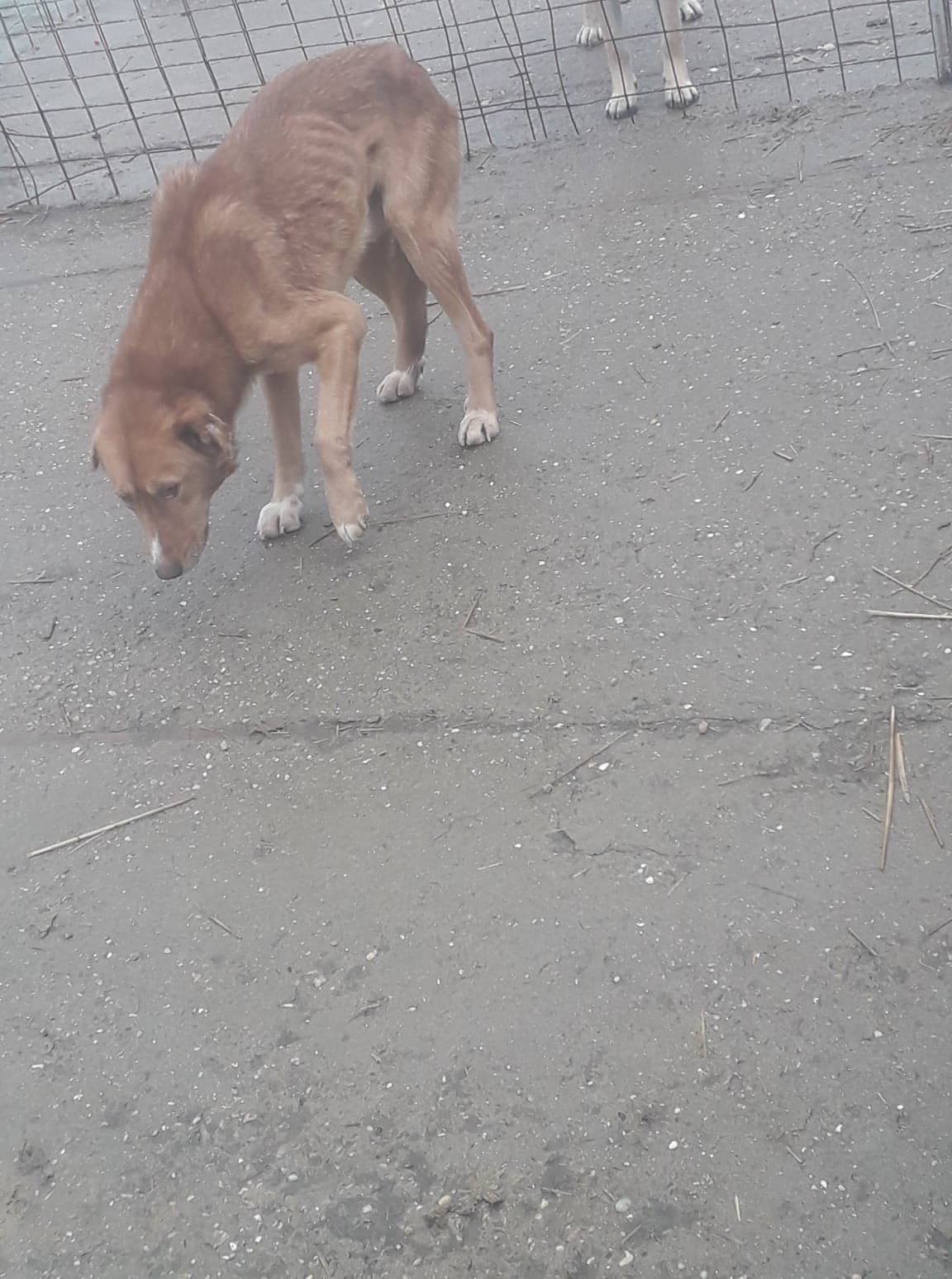 Is Arlo your perfect match?
Click the button below to start the adoption application process!