Austin came to us in September 2021, he was very timid when he arrived and took some time getting used to kennel life and structure.
Since day one, although he was very frightened, Austin has always been curious about people and would follow people around the fields. Today he is becoming a very brave boy.
Unfortunately for Austin, he spent his 1st birthday in kennels rather than a home, however, since turning one Austin has been allowing tickles and strokes, and is becoming braver, asking for them more frequently from people he knows and trusts.
He is a playful boy and does enjoy playing with his toys. He also likes to play with his friends on the fields.
Austin recently went to visit a staff-house for a few days as foster for further assessment. In the home he lived with 3 female dogs and 2 dog-confident cats as his cat test at the centre had been inconclusive due to his nerves.
As Austin is a gentle boy and can be handled if absolutely necessary, we believe he could live in a home with mature teens from 14 years. Teens will need to understand that he will not want cuddles and tickles at first so should give him space and allow him to make the first move.
The foster carer advised that Austin could be protective of his toys around the other dogs but interacted with them and laid with them for naps. The fosterer advised that Austin does have potential to live with other dogs, however, management will be needed around toys and other items. They explained that is it workable, but the adopter will need to keep an eye on this and work through it.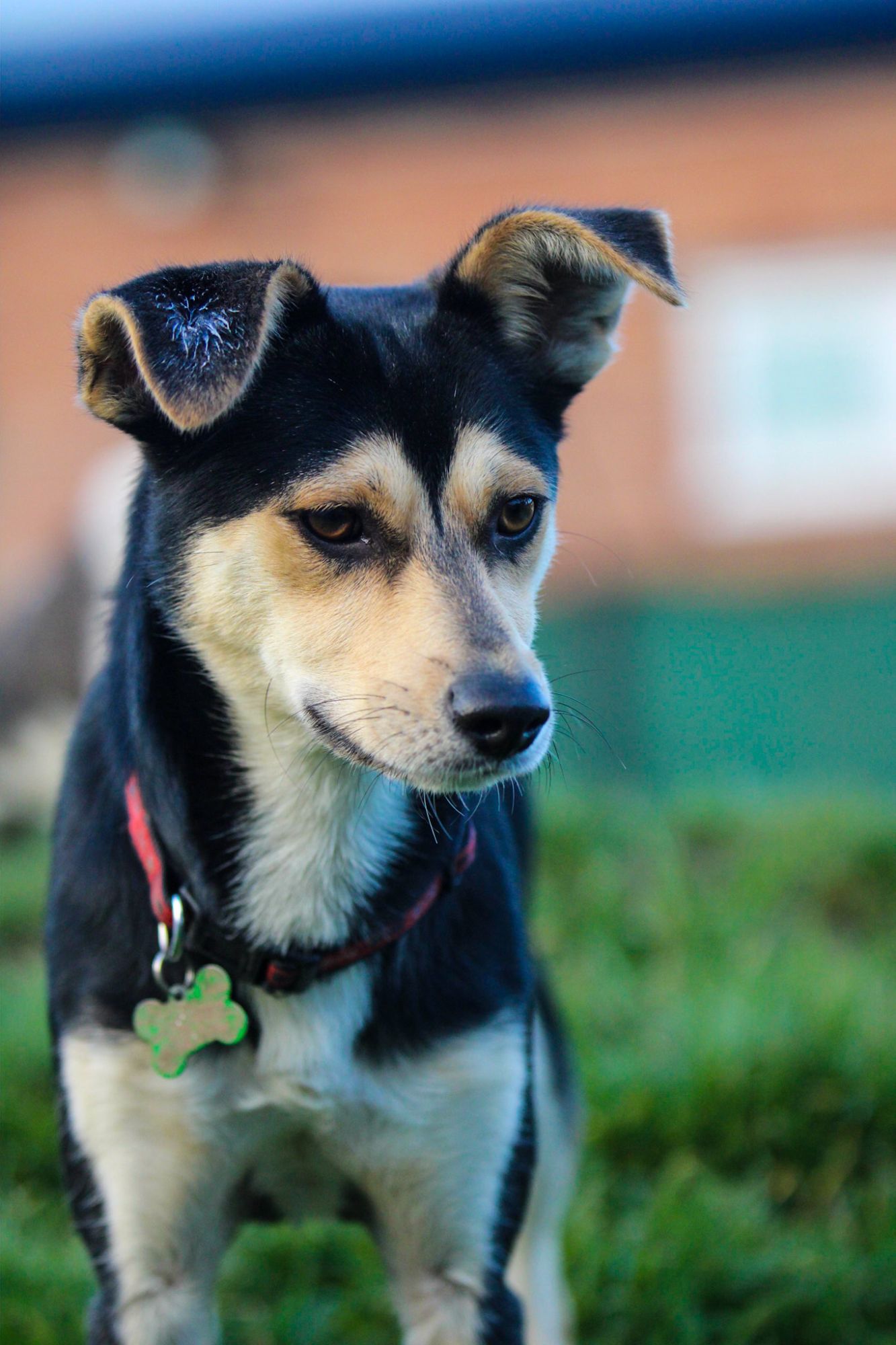 They also explained that Austin was good around the cats – he did chase once out of curiosity but mostly seemed unphased by the cats in the home. They advised that they believe he does have potential with dog-confident cats, but a nervous cat would be too flighty and lead to chase, upsetting a shy cat.
Austin is doing well with his lead training; he gains confidence from walking with other dogs and following them. He will need time in the home to get used to his people for a few weeks before attempting walks outside of the home. He will not be able to go for walks immediately.
Austin could live as an only dog but his progress in a home may come a bit slower. He will require patience and time and should not be pushed into situations what will frighten him.
Austin is currently in his teenage stage; his adopters are advised to seek the help of a positive reinforcement trainer to help him become a well-behaved adult dog. He may test boundaries and have a stubborn streak, just like any other teenage pup.
He needs a solid 5ft boundary to keep him safe.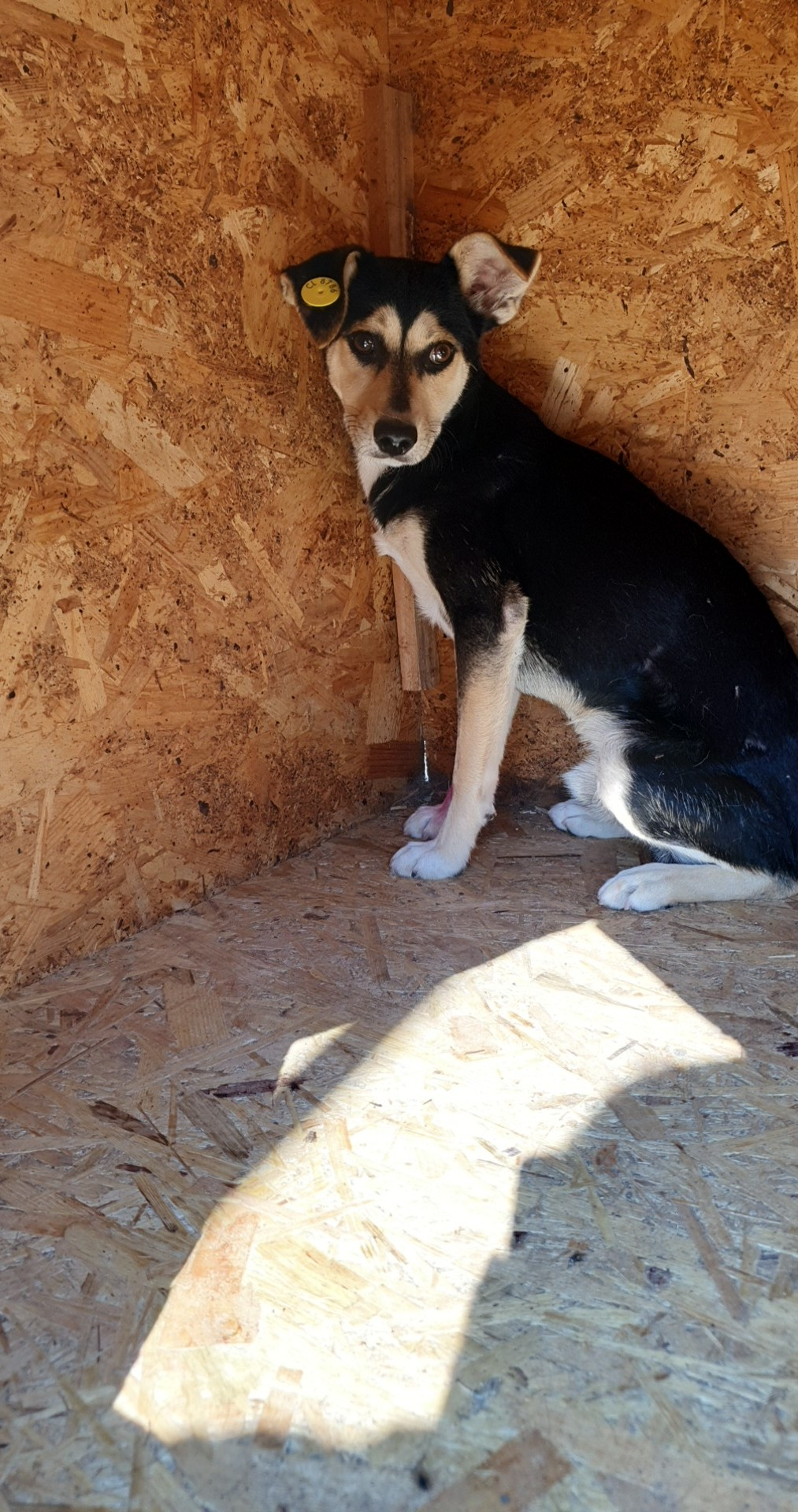 Is Austin your perfect match?
Click the button below to start the adoption application process!