Cheeky Casper came to us in February 2021. When he arrived, he was a very shy and timid boy that didn't want to be around people. The staff have worked hard with him over the past year to try to bring him out of himself, and today, he is a much more confident boy. He is still nervous and has a way to go but the improvement seen in Casper, especially in kennels is amazing!
Casper has a very special bond with the kennel manager, and she can do most things with Casper, however, he has a cheeky, stubborn streak and will only do what he wants to, he cannot be forced to do anything he doesn't feel confident doing.
He will now take food from people's hands and likes to sit in front of people to ask for chest scratches. Casper enjoys his chest scratches, but he also needs a break in between to move away if he wants to, or ask for more by shuffling forward and hinting that he wants to you continue.
Casper enjoys his time out of his kennel with his friends and has been able to make a few more friends recently, allowing us to switch up who he plays with!
Casper does struggle with people entering his space, so will need his own room in the home that he can retreat to undisturbed when he wants to. It doesn't have to be a big room, just his own space where he can chill out will be good.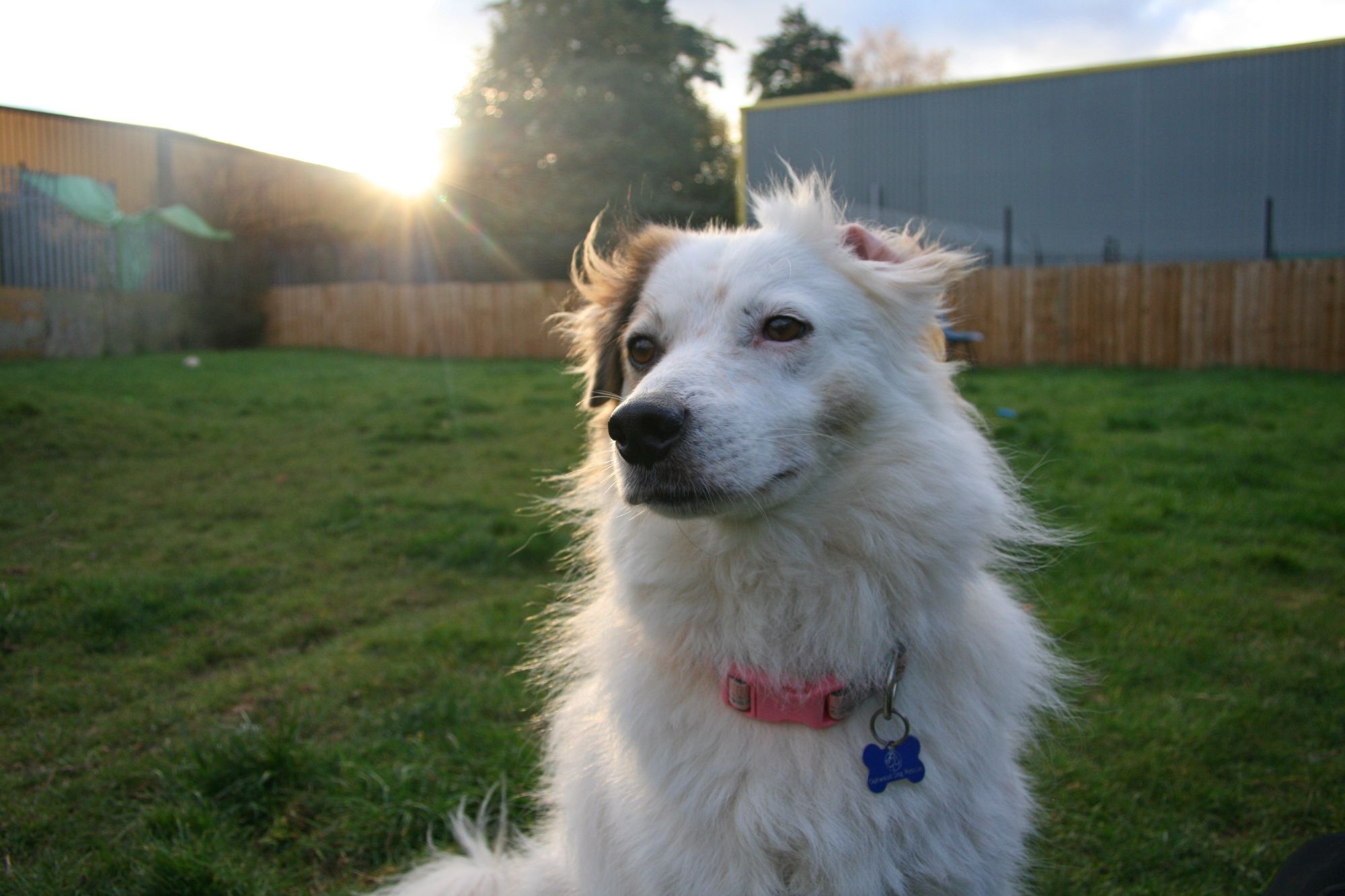 Casper is still wary of new people and will take some time getting to know them, he needs to have a quiet and experienced adult-only home (over 16s) where he can go at his own pace. Dogs like Casper have been under socialised with people, and the only interactions they will have had with people prior to arriving at the rescue centre will have been negative – consisting of abuse, beatings, dragged on a catchpole and scruffing, if not more, so he will need time to build up to his current confidence level when he enters the home environment.
He has been able to make new friends at the rescue and has a clear preference of female dogs, but he can be anxious when meeting a new dog to begin with. He is not keen on sharing his space with other dogs so will need to live as an only dog. In future he could befriend friend and family dogs with careful introductions. He is not walking on lead at the moment. Lead training has started at the rescue, but this will need to be revisited in the home when he is fully settled and comfortable in his home.
Casper cannot live with cats.
He needs a 6ft boundary to keep him safe.
We understand that dogs like Casper are not for everyone, we have had applicants admit that they have not experienced dogs as timid as ours before despite having years of dog experience - yet, we have had many first-time dog owners adopt and succeed with very timid dogs – all it takes is patience and taking on board advice from staff.
Many rescues would over-look dogs like Casper, but we believe that he has lots of potential in a home and deserves a chance at happiness. Adopting Casper will be an incredibly rewarding journey, seeing him enter the home as a timid dog and working with him to become a loving, trusting and valued member of the family is one of the best journeys you could ever embark on.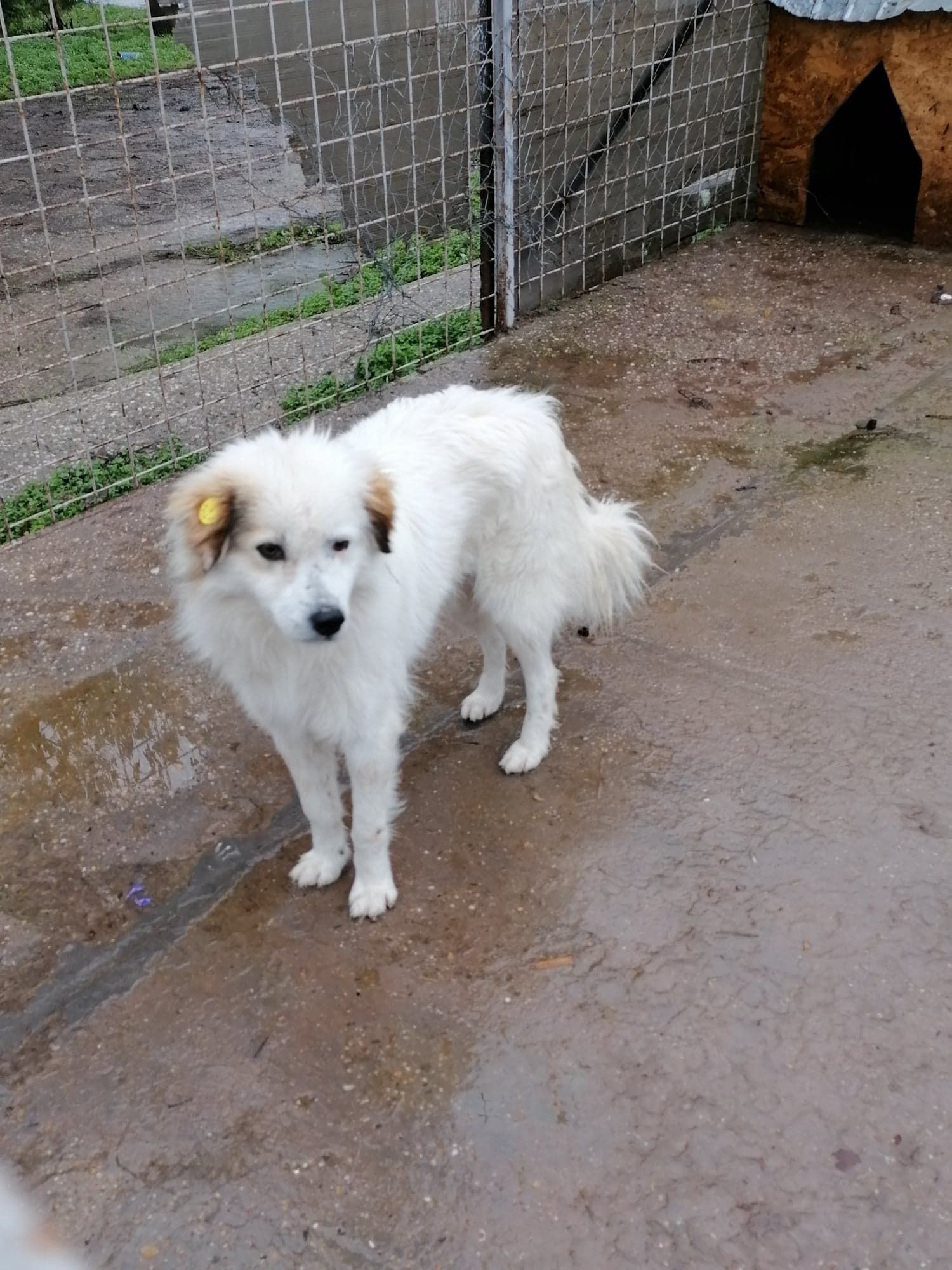 Is Casper your perfect match?
Click the button below to start the adoption application process!