Gofundme
Gofundme
Welcome to our gofundme campaigns! We have recently started 3 separate campaigns for 3 different purposses, each of which is very important to the rescue but each very different. We have choosen to use gofundme as a way of letting our supports choose exactly where their donation goes and also so they can see the progress towards each goal as the campign progresses. Below is a little more information about each of the 3 campaigns and if you follow the link to the relivant gofundme page you can read each story individually.
---
New Rescue Van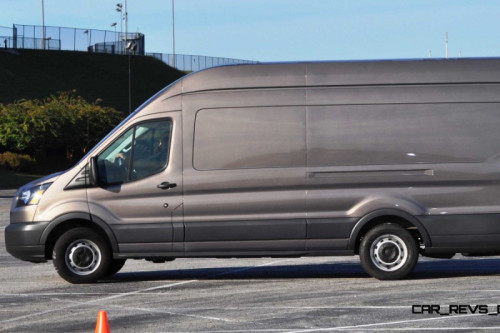 Oakwood have recently aquired a new van to help with the transportation of recue dogs.

The new van is a significant upgrade from our current one. Our existing van has served the rescue well over the years, however has become a little unreliable and unfortunatly has also been broken into in the past.

With these new wheels we will be able to bring new rescues into the kennels as well as taking our existing residents out for vet visits, trips out or fundraising events!

Unfortunatly the new van is not yet fitted with crates to transport the dogs in, this is why we need your help! If we are able to raise £4000 we can fit the van with 15-20 crates!

These crates will allow for mass transit of our dogs and mean that the rescue is no longer paying for/relying on third party transports. This saving will mean that the money can be better used to save more dogs!

The use of the van will also be loaned to International Dog Rescue who will be able to bring numerous dogs across from Romania and again will not have to rely on third party companies. Currently the cost of bringing a dog over to the UK is £180 per dog, whereas one round trip with 15-20 kennels would cost £1200, meaning a massive saving!

Thank you for taking the time to read our post, every donation is very much appricated by the staff, volunteers, fellow supports and of course the dogs!

https://www.gofundme.com/newrescuevan
---
Kennel Block Refurbishment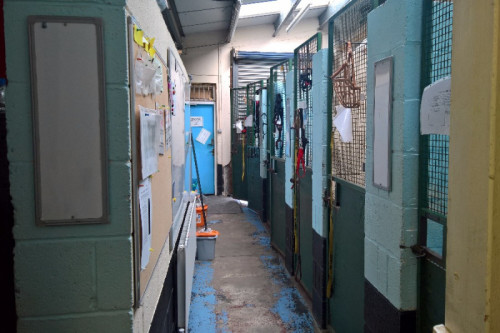 The Kennels here at Oakwood have served us brilliantly over the years but are in desperate need of a revamp!

We have decided to start this campaign in order to raise funds for a complete overhaul of the kennel block.

We are looking to maximise the space available to us, meaning more kennels and a much more comfortable environment for the dogs.

The money raised will go towards reconstrucing the current kennels here at Oakwood. We aim to bring them upto date and to the same high standard as the new kennel block which will be constructed in the coming months.

As you can see from the picture, storage is a big issue for the rescue currently. At this moment one of our kennels is going to waste as it is full of cleaning products, food, bedding and more! All of these items are vital to the upkeep and welfare of rescue dogs but we have nowhere else to keep these donated items. This has had to happen due to recent break-ins to our previous storage location!

£50,000 will alow us to design the kennels with this is mind and provide ample room for storage as well as housing the dogs in a more comfortable setting.

Thank you for taking the time to read our campaign and helping us to help more dogs in need.
https://www.gofundme.com/KennelRefurbishment
---
New Kennel Block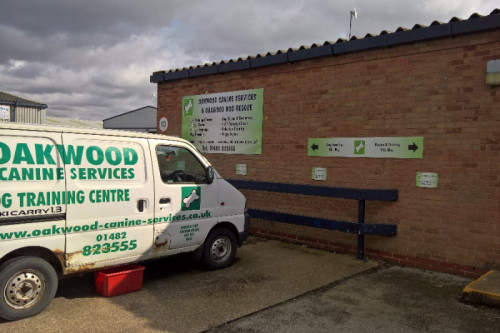 Oakwood Dog Rescue in conjuction with International Dog Rescue need your help!

With the growing number of dogs that we as a team are aiming to help, we need more room!

Oakwood have recently aquired an additional unit nextdoor to our existing kennel block. With plans to fit it out with more kennels, we are looking to raise £5,000.

This money will go directly towards the contruction of 4 new kennels on top of the 8 currently situated at Oakwood. We are aiming to build 3 standard sized kennels and one larger.

On top of the costs of building the kennels, the money donated to this campaign will also go towards the following. Central heating for the block, ventilation, heat lamps, lighting, Security and more.

These extra kennels will mean that we can help more dogs right here in the UK! As well as this we will also be able to house more Romanian rescues brought over by our friends at International Dog Rescue.

With your help Oakwood Dog Rescue can continue to grow and help more of our four legged friends!