Kennedy came to us in September as a 6-month-old puppy, born in the Calarasi kill shelter. She was terrified but curious, however, she could not be touched by a human hand for some time. One day she allowed us to touch her, and then Kennedy's affection snowballed!
Today Kennedy's is one of our biggest characters at the rescue – the staff and volunteers love her and are constantly entertained by her goofy personality. Kennedy will bound over to meet new people and is friendly, however, she is submissive. This means that she can flop on her back, exposing her tummy to tell you not to hurt her. This is something that her owners will need to acknowledge to prevent her feeling worried when interacting.
Kennedy has been in multiple viewings and has had other dogs chosen over her, however, her feedback from people has been excellent. She certainly displays puppy-like behaviour, such as jumping up for attention, chewing and lots of sass but this can be managed through training, giving her appropriate chewing toys and time.
We strongly advise that her adopters seek training with a positive reinforcement trainer – Kennedy is entering her teenage stage and can test boundaries or be stubborn at times like any other teenage puppy.
Kennedy is sweet with people; she is responsive to training and is eager to please. We believe she has potential to live with children from 10 years, however, Kennedy is easily spooked by loud noises and fast movements so any children will need to be mature for their age and understand that she will not want interaction all the time. Quieter children that will leave her to do her own thing will be best. Matching to families with children will be at the Adoption Team's discretion and interactions will be assessed between child and dog.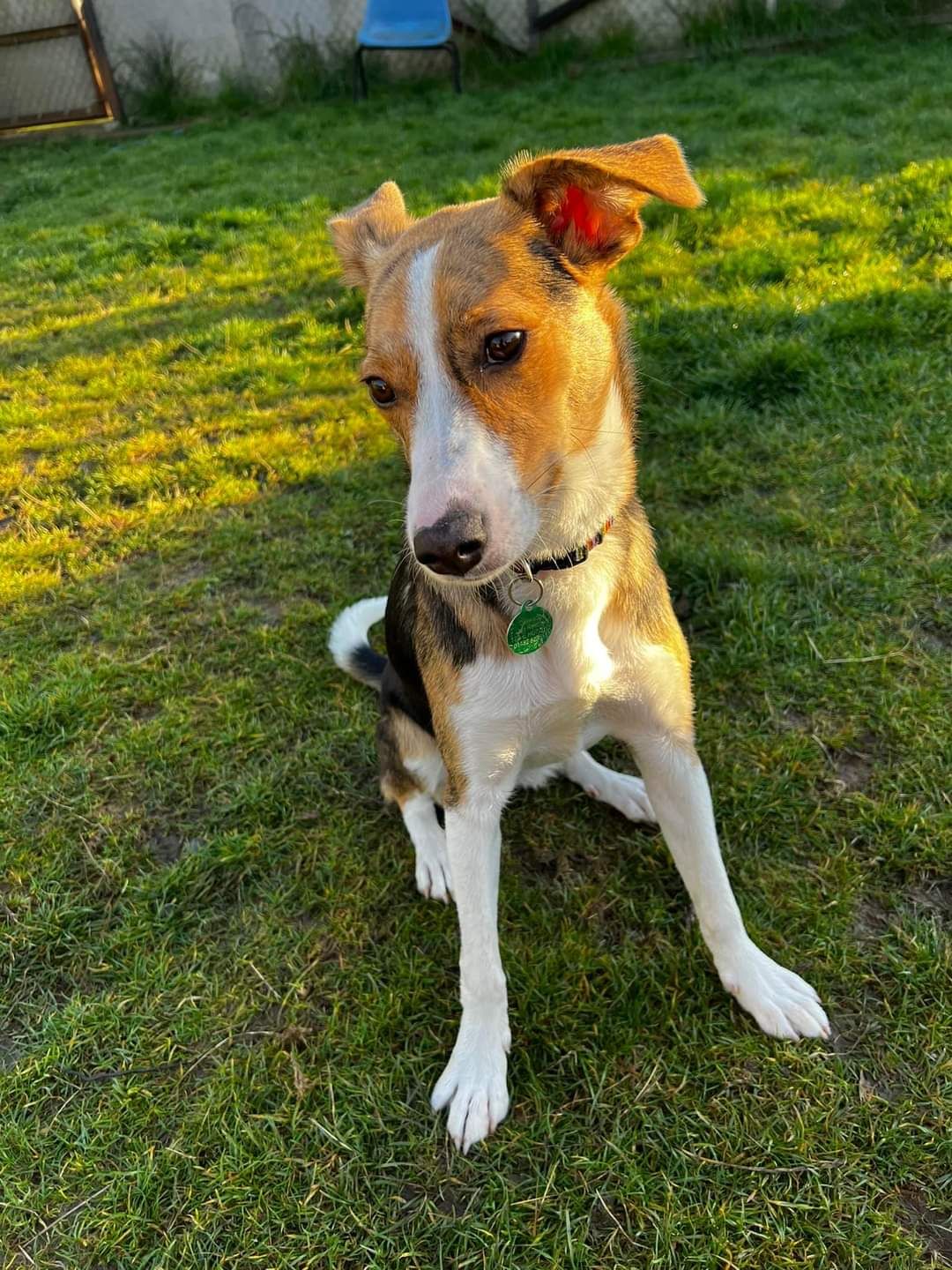 We have continued Kennedy's socialisation whilst being at the rescue. At first, she was not keen on other dogs until we found her a friend to play with. Since then, she has been meeting other dogs at the centre and has been able to play and interact with them. She does not like sharing her belongings with other dogs so will need to live as an only dog but can walk and play with other dogs once she has got to know them – this may take a while, so an owner needs to be prepared to take this at her own pace.
Kennedy cannot live with cats.
She will suit a home with 5ft fencing.
Kennedy is walking on a lead; however, she can be wary at times so will needs a few days getting to know her family and her surroundings before heading out on adventures with them.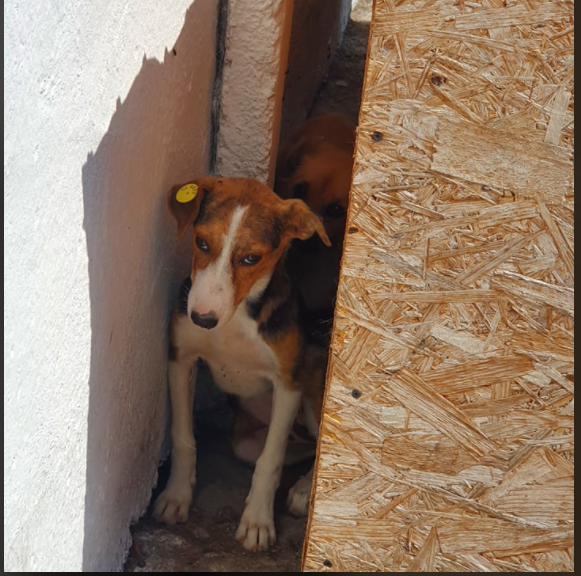 Is Kennedy your perfect match?
Click the button below to start the adoption application process!