Laddie arrived and curled himself up in a ball next to a tyre. He was absolutely terrified and wanted nothing more than to disappear into the ground.
Since then Laddie has come on leaps and bounds. He is a very loving boy that is eager to please. He loves nothing more that snuggling up on a person's lap and having a snooze.
Our gorgeous boy was adopted at the beginning of December but unfortunately came back to us on Christmas Eve as it did not work out in the home. When he returned to us he was very confused and wanted to get back through the door to his family. For about a week Laddie refused to eat and sat at the back of his kennel with his ears flat, only perking up if he was going out on a walk.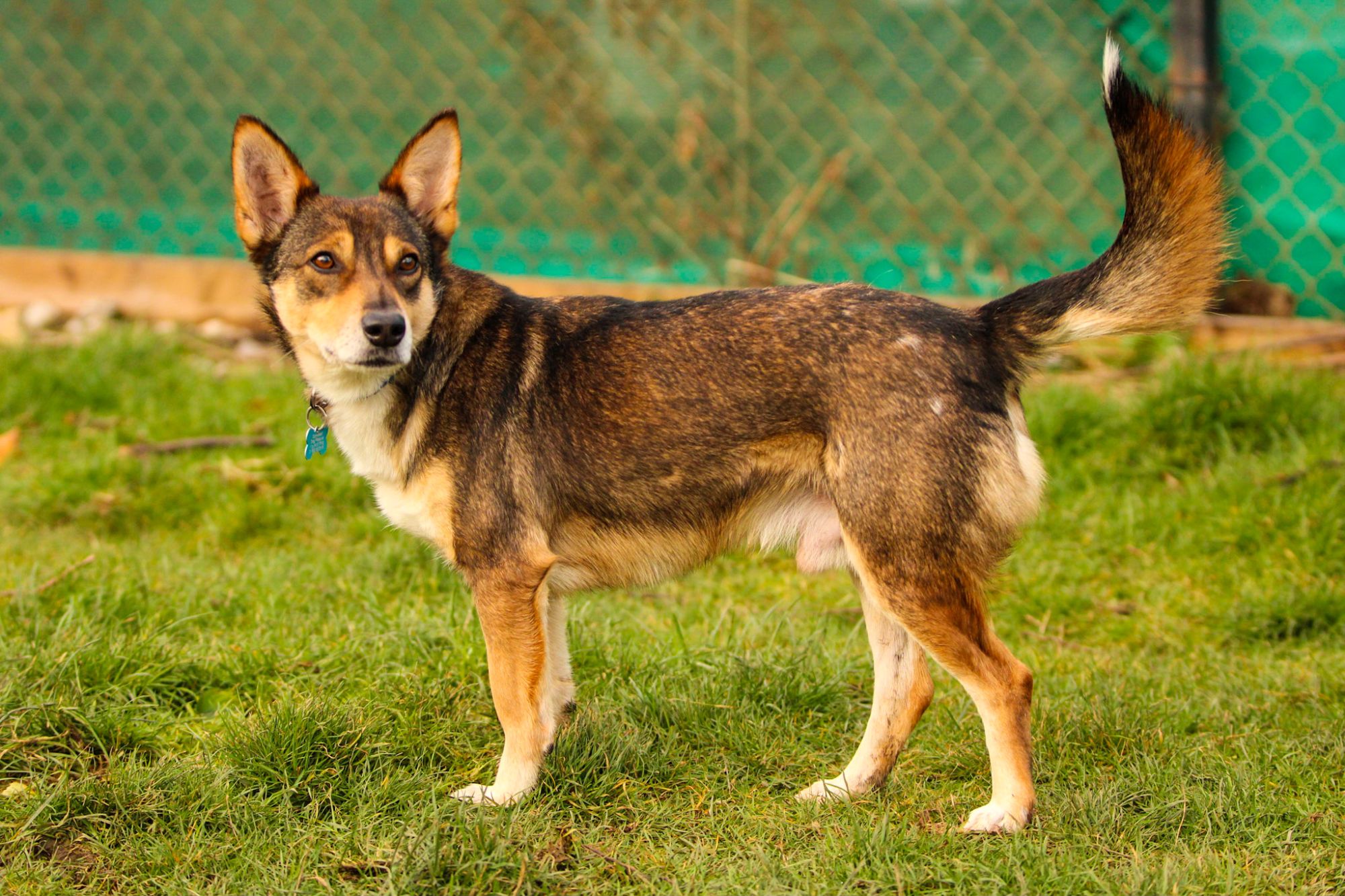 He has shown us some signs of frustration since returning - he does not like to be put back into his kennel and would much prefer to hang out around people instead, but he will go in for a tasty treat and will settle well.
Laddie needs a second chance so show his true colours and the real potential he has in a home. Laddie is a superstar and in the right home will blossom.
He needs his people to be hands off to allow him to settle. He most-definitely will come over for cuddles and strokes, but his owners need to understand that when he has taken himself away to do his own thing he does not want to be bothered.
Laddie does walk on lead, he will need some decompression time in a new home for a few days before lead-walks begin. Rushing him could lead him to feel overwhelmed again.
Laddie does need an adult only home (over 16s) that will listen to his body language and allow him to take everything at his own pace.
He is not keen on other dogs so will need to live as an only dog. He cannot live with cats.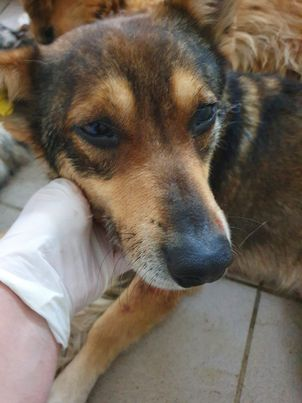 Is Laddie your perfect match?
Click the button below to start the adoption application process!