Our Supporters
Our Supporters
We work with many other businesses that help support us in a variety of ways, from extra discounts to fundraising and donations for us. Please support them when you can - they deserve it!
---
Vets4Pets Hull

138 County Rd South, Hull, East Yorkshire, HU5 5NA - 01482 505333
www.vets4pets.com/find-a-practice/vets4pets-hull
The fantastic vets 4 pets team of vets, nurses and administrative staff offer our rescue dogs the best veterinary medical care, from emergency situations to vaccinations and microchipping. They offer us a discount on our rescue account and allow us to pay it off a little at a time. Unfortunately our current bill stands at around £2500. If you can in anyway help us to pay this off, you can contact vets 4 pets directly on 01482 505333 and make a donation to our account.

---
Kingston Veterinary Group

Kingston Vets offer us a hugely discounted rate on our neutering. We can neuter at least 3 dogs per week so this package is a great deal.
---
CS Vehicle Repairs Ltd
Unit 2, Caroline House, Caroline Place, Hull, North Humberside, HU2 8DR - 01482 420120
A local car repair centre who very kindly offered to maintain our Rescue Van. They cover all the costs and have been very helpful this year. They have carried out a fair amount of work which are extremely happy with. The quality of the work and the customer service they provide is excellent.
---
K2 Training Services Ltd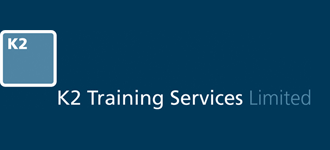 The Deep Business Centre, Hull, HU1 4BT - 01482 481144 - www.k2ts.co.uk
K2 Training Services are kindly giving the rescue a monthly donation to cover the cost of the flea and worm treatment for all of our rescue dogs.
---
Collection Tin Sponsors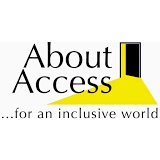 About Access Ltd - 63 Wilson Street, Anlaby, Hull, East Yorkshire, HU10 7AJ - 01482 651101 - www.aboutaccess.co.uk
---
National Companies who have donated or given raffle prizes to us
Chiquitos - New Look - Vue Cinema - Handmade Burger Company - Jorvik Viking Museum - Frankie and Bennys - Build-a-Bear - Prezzo - Laser Zone/Xplore (Xscape Castleford) - Herons - Reel Cinema - Veolia - Snowzone (Xscape Castleford) - P&O Ferries - Blackpool Pleasure Beach - DW Gyms - ASDA
---
Local businesses/organisations who have donated or given raffle prizes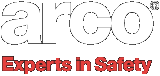 Arco - PO Box 21 Waverley Street, Hull HU1 2SJ - 01482 611433
---
Regular Contributers
Roy and Tiff Harteveld - Susan Appleton - David and Elaine Crawley - Melanie Jackson
---
Leaflet Sponsors

Ino-Plaz Ltd - Reservoir Road, Clough Road, Hull, East Yorkshire, HU6 7QD - 01482 225996 - www.ino-plaz.co.uk
Pinks Property - 18 Charles Street Hull, East Yorkshire HU2 8DF - 01482 319715 - www.pinksproperty.co.uk
---
Collection Tin Locations
Premier Menswear - Amazing Animal Accessories - A&D Curtains - Sash Salon - Haven Arms - Gills Newsagents - Hanson Electrical - Happy Hounds Biscuits - The Apollo - Manor Farm - Blondes Cafe - Headshed - M&D Fashion - Anthony Goldthorpe Shoes - Trinity Market Cafe - Courts News - D&S Speks Greengrocers - The Sutton Fields - Premier Convenience Store - Cutique - Carousel Bakery - 26 Wilson St Cafe Bar - Pullens Butchers - The Empress - Janet Pattinson Flowers - Melwood Pets - National Holidays - Urban Hairdressers - Riversdale Convenience - Rewind Hair Spa - Holos Beauty - Janet Pattinson Flowers