Phoebe arrived with us in May 2021 after being in a Romanian shelter for all her life. She was taken to the shelter as a puppy and had been there ever since with no hope of getting out until she came over to the UK. Phoebe has been with us a good period of time now with not one application to her name.
We have a feeling it is mainly due to Phoebe's 'street-dog looks', she is not white and fluffy, and there have been many other cuter dogs that have caught the nation's eye. Personally, we think Phoebe is gorgeous in her own unique way.
Phoebe has never known life outside of shelters or rescue. When she went onto our grassy field it was very likely the first time she had ever encountered grass rather than concrete under her paws.
She is a sweet and very gentle girl. She is shy but we know she has the makings of a very lovely dog. Phoebe will come and take food from your hand when she's more comfortable with you and will come for strokes and tickles when she feels confident. She does have up and down days like any other dog, but we know that in a home, if she is given time to settle she will have many more up days.
As Phoebe is such a sweet girl, she does have potential to live with mature teens over 14 years. Teens will need to allow her to come to them and chill alone if she wants to. Matching to homes with children will be at the Adoption Team's discretion.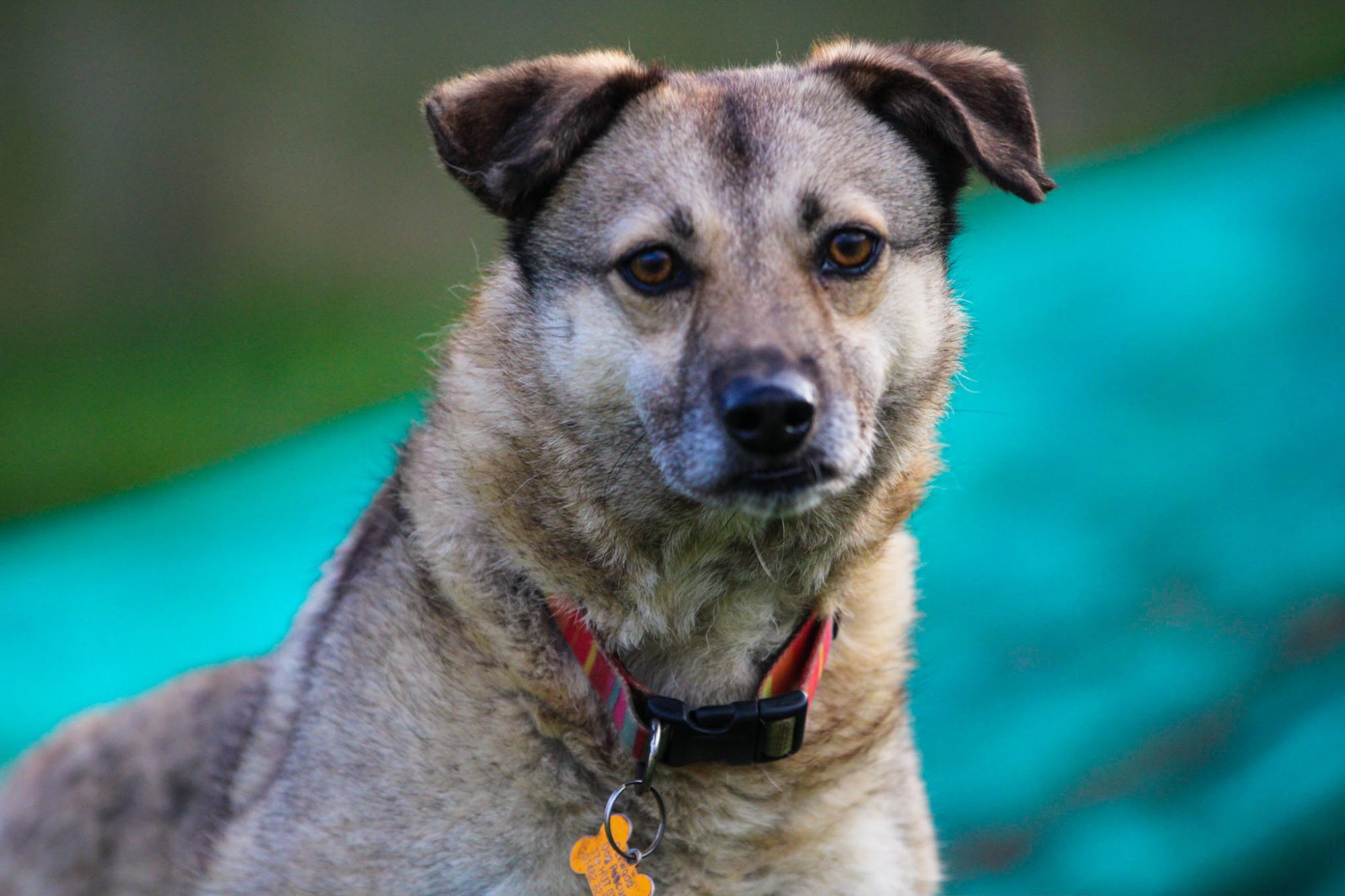 Phoebe has mixed and kennelled with a number of dogs since arriving with us. For a period of time, she was an 'auntie' to some terrified puppies that entered the kennels. Almost all have now left the kennels, but poor Phoebe remains. She can take some time to instigate play with other dogs but can tolerate their presence quickly. She does bond very well to the dogs she lives with if given the chance and she mimics their behaviours. Phoebe needs to live with either a confident male or female dog in the home (or both). She would prefer a calmer dog as she can get a bit grumpy with dogs that have no off-button. Phoebe gains confidence from other dogs and so having another dog to tag along with will really help her top progress.
Phoebe has been assessed with cats: she will go over and sniff but mainly keeps out of the way. She has the potential to love with a dog-confident cat. A nervous or flightly cat could frighten Phoebe when it runs, a cat that isn't bothered about her being there will be best.
She will need a home with 5ft fencing.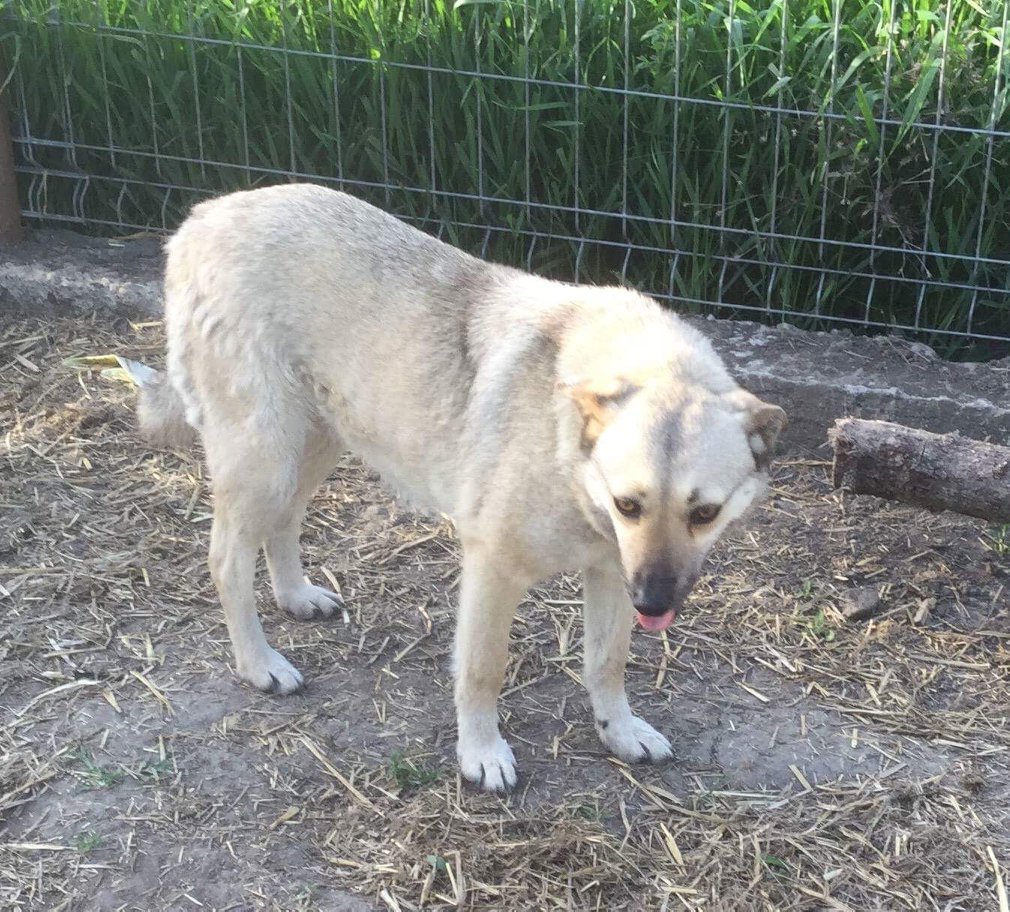 Is Phoebe your perfect match?
Click the button below to start the adoption application process!