Hey friends, I'm Rolo!
I have transferred to Oakwood from another rescue and at just a year old I'm on the search for my forever home so please have a read all about me...
If your looking for a lovable doofus in your life then look no further! I'm a very friendly boy and love meeting new people, I can get a bit carried away though when my excitment gets the better of me and I can get very bouncy and boisterious... I'm just a giant puppy really! My friends here at Oakwood are trying to teach me how to me calm and show me some basic manners but it would be great if I could find a family of my own who are willing to continue this in the home.
I am also very strong on a lead, again I just get very excited and it takes over so I need someone who can be patient with me and teach me how to enjoy my walks at a calmer pace. I can also have some lead frustration which means when I see another dog I can bark and lunge- I can't always understand why I can't get to them so I still need to learn how to manage mt excitment and emotions.
The guys here at Oakwood let me have off-lead play dates in the secure fields with my friend Ghost and I am very playful, sometimes a little too full on so my new family need to be willing to work on my dog social skills to I can practice both polite play time as well as calm greetings on a lead.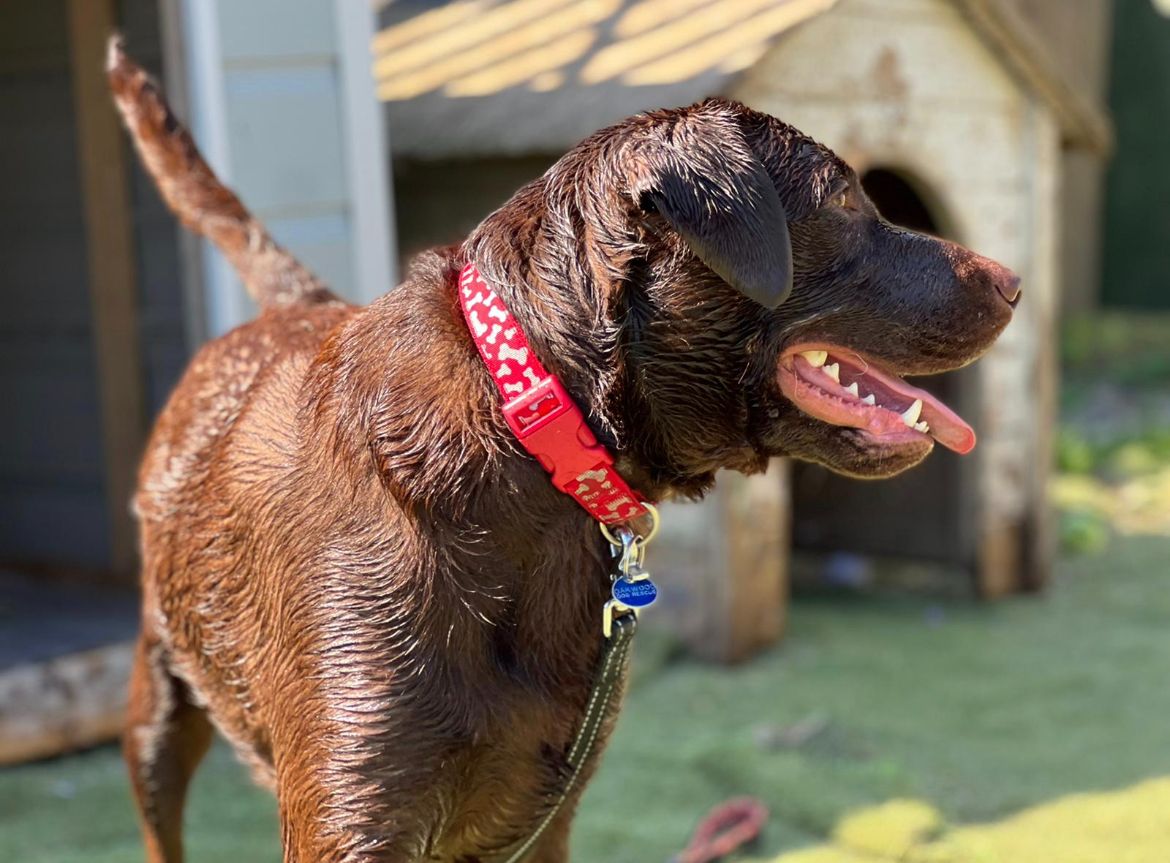 Although I am very friendly, due to my size and bouncy habits I feel it's best that if I don't live with children under 14 years and any potential children aged 14+ should have experience living with stong, bouncy dogs like me.
I am still under assessment to see if I could live with another dog and I am booked in for my castration soon, I cannot live with cats.
6ft fencing is preferred as I am curious boy and can try to jump if I'm feeling nosey.
I really am a fantstic, loveable boy and will make the perfect companion for someone who has the time and patience to put into my training, I have so much potential and ain the right home will become a well-rounded dog.
If I have stolen your heart please fill out an application form.
Woofs,
Rolo
Is Rolo your perfect match?
Click the button below to start the adoption application process!