Sponsor a Dog
Sponsor A Dog
We have decided to give our long-term residents a bit of extra exposure by launching a sponsorship scheme to give our supporters the opportunity to sponsor a dog until they are adopted. We will only be running the scheme with our three longest staying dogs for now, and if the scheme is successful we will expand it to cover other dogs.
The Dogs
The first dogs on the scheme will include -
Leo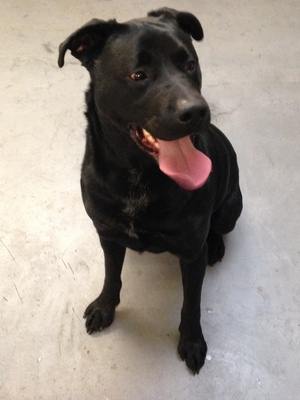 Leo is a 4 year old Labrador x Rottweiler. He came into the rescue as his owner was working very long hours and was having to leave Leo alone as he had nobody to look after him. Leo is a big bouncy lad who needs a bit of obedience training to get him on the straight and narrow. He is very intelligent, playful and loves to run around on our field. Due to his bouncy nature and large size we are taking care to find a home with someone who can handle Leo's needs, in the mean time he will be joining our Sponsor A Dog scheme.
Penny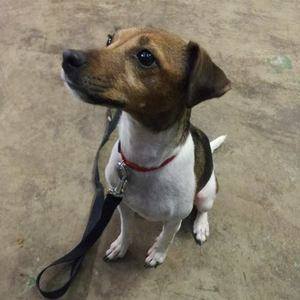 Penny is a 5 year old Jack Russell who came to us as her owner was no longer able to keep her due to personal reasons. She is a lovely girl who loves a cuddle and a nice walk. She isn't too keen on other dogs or children, and she can't be left alone for very long without getting upset hence why we are taking particular care to find an owner for her who fits her needs. Penny will be joining the Sponsor A Dog scheme until that perfect home comes along.
Alpha
Alpha is a 2 year old Siberian Husky who came to us from another rescue initially for a behaviour assessment and some training, but he has ended up staying with us whilst he looks for his forever home. He is a very friendly boy who loves going for long walks and playing on our field. Whilst he awaits his forever home Alpha will be available to sponsor.
Sponsorship Pack
The sponsorship fee will be £5 per month, this will go towards paying for the dogs housing, care and medical bills whilst they are in the rescue.
As part of your sponsorship you will receive -
An information pack about the rescue
A Certificate of Sponsorship
An Oakwood Charity Wristband
A Supporters Club Badge
and regular email updates
Payment Methods
Direct Debit -
https://dashboard.gocardless.com/api/paylinks/0QZMNJ1MVH
Bank Transfer -
Account No. 30709560
Sort Code: 77-12-07
Cash (payment in full only)
Cheque (payment in full only) -
Made payable to Oakwood Dog Rescue
Application Form