Tulip came to us at the beginning of May 2021. When she arrived, she was very timid and kept a wide berth from humans.
She arrived with another brindle girl, Amber, who was the most timid of the two. Amber has now gone on to be adopted and has done incredibly well in the home- she is even walking on lead now!
Tulip is a curious dog; she likes to watch you and will walk close to you to have a sniff. She is also very food motivated which will make the bonding experience that bit easier. She will come over excitedly when you have a treat in your hand, and after a few times throwing treats to her she will eat out of your hands!
Tulip will be a project dog; she will take a good amount of time to settle into a home. She needs someone that is willing to allow her to take as long as she needs to get there. Dogs like Tulip usually do not progress past a certain point in rescue, and most progress will be seen once she has fully settled into the home environment – we know this because we have rehomed lots of dogs that were just as timid as Tulip that have gone on to really bond with their owners, learn to walk on lead and live fantastic lives.
She shows a lot of promise and will be an active dog when she can fully settle and begin lead training. She loves to have a run around on the field with her friends.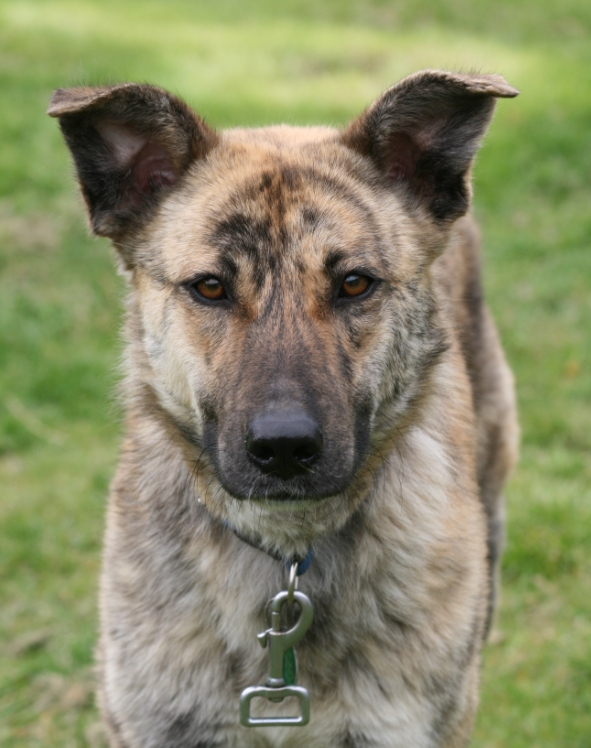 Tulip is a nervous dog, but she is sweet. She has potential to live with mature teens over 14 years. Teens will need to give her space. Tulip is not ready for strokes or touch yet, but this will come if she is given ample time to get used to her people. All she will need to begin with is a crate to take herself off into, meals put down at mealtimes and a short treat session a day with her owners, she will not want to do anything more to begin with but will come out of herself in a more hands-off environment. Matching to homes with children will be at the Adoption Team's discretion and is also dependant on how Tulip reacts to them.
Tulip could live with a medium-large male dog. She can be bossy with other females or smaller dogs. Despite looking more like a shepherd mix she does have some collie-like traits. She can chase and nip at another dog's legs whilst playing. She will need a tolerant and playful male dog rather than a calmer companion. She also has potential to live as an only dog.
She cannot live with cats.
Tulip will suit a home with 5ft fencing.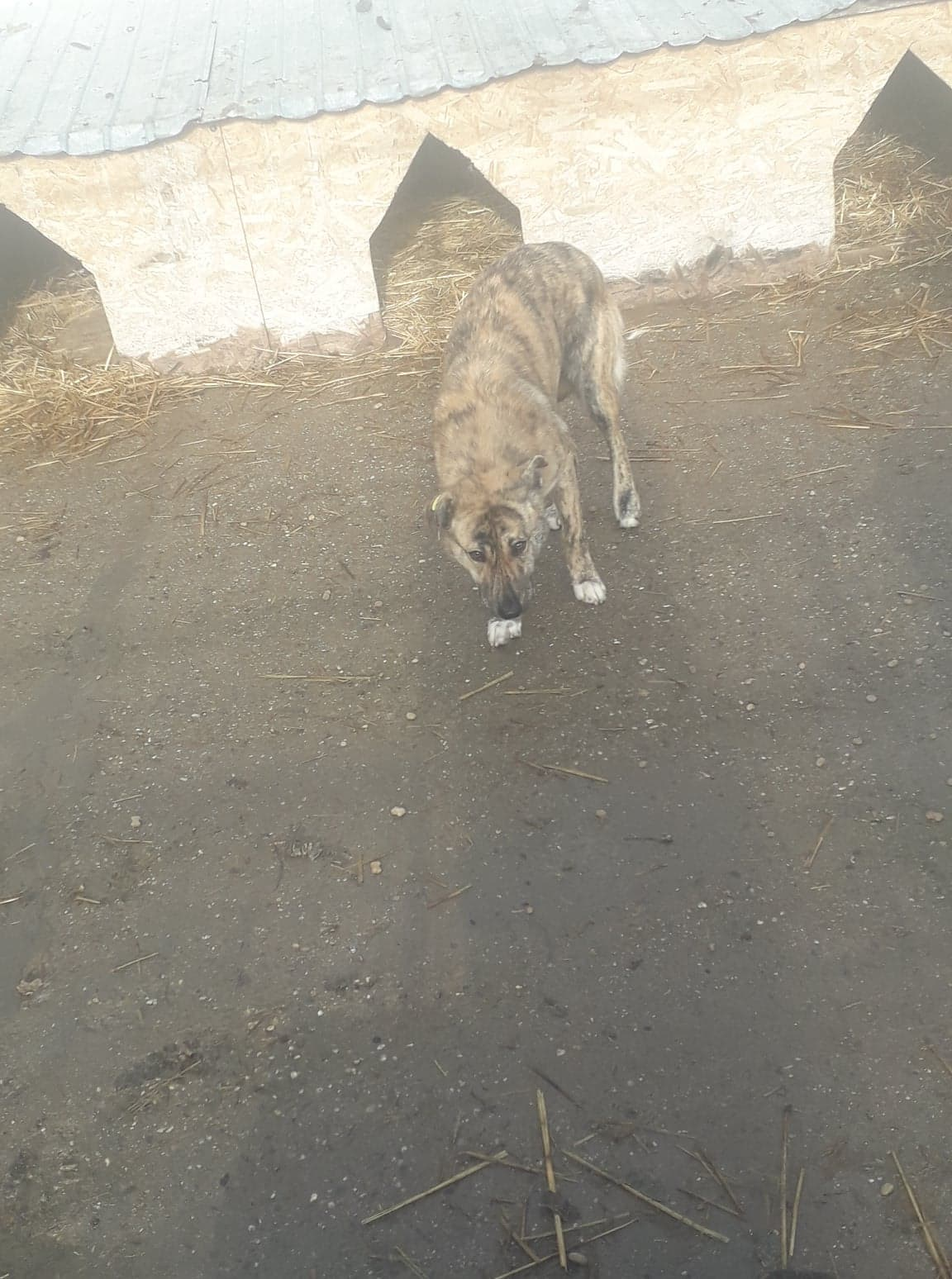 Is Tulip your perfect match?
Click the button below to start the adoption application process!