Vic Reeves was traumatised by the transport when he came to us in August. He didn't know if he could trust us or if we were going to treat him the same way he had always been treated by people – poorly.
We took the time to get to know Vic and used treats to earn his trust. We soon discovered that Vic is an incredibly sweet dog, but he does have low confidence when meeting new people.
He has had a couple of viewings. On days that he doesn't feel too confident he can be avoidant of people in viewings, however, there have been others where Vic has gone to each person in turn for a tickle and really showed himself off!
Vic can bond with people quickly, there are a few volunteers that he absolutely adores and will run over to instead of heading out to the field to go to the toilet. We know Vic seems shy on the surface, but he has an incredible amount of love to give to a family.
When we first introduced Vic Reeves to some of the dogs at the rescue it was clear that he has been very under socialised. He didn't know what to do with another dog and just stood there looking very anxious. With the help of some of our best mixers, Vic began to learn how to play and interact with some dogs at the rescue.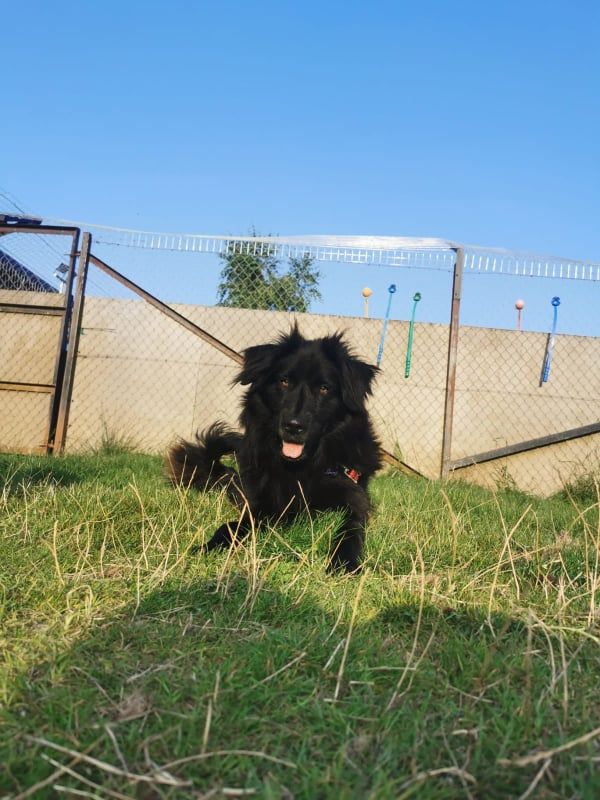 Vic can be selective of the dogs he chooses to make friends with, but he does prefer female dogs, he has been able to get on with some males though. He can go for walks with other dogs and could look to do this with family or friend's dogs once he is settled in the home. Vic has shown us that he does not want to live with another dog – he can be protective of his treats, so this will need to be kept in mind if dogs do visit the home.
As Vic is sweet and gentle, we believe he has the potential to live with children from 14 years. Vic can be sound sensitive so will need mature teens that will give him space and allow him to do his own thing if he wants to. Matching to homes with children is at the Adoption Team's discretion and is also dependant on the interaction between dog and child.
Vic cannot live with cats.
He will suit a home with 5ft fencing.
Vic does walk on a lead but can get overwhelmed by busy traffic. He will need a few days to decompress in a home before he explores the world with his people.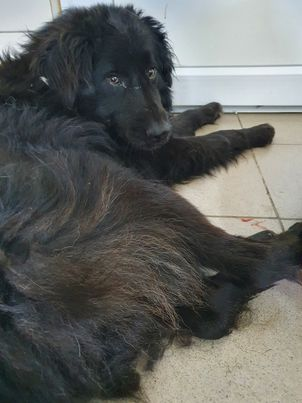 Is Vic Reeves your perfect match?
Click the button below to start the adoption application process!