We attend a few local events throughout the year as well as organise our own at our fundraising venue! If you'd like more information about any of these events or are organising an event and would like to invite us please contact us at events@oakwooddogrescue.co.uk
Cottingham Christmas Festival
Cottingham
The Dog Hub Christmas Market & Dog Show
Hull Sports Centre, Chanterlands Avenue, HU5 4EF
Check our Facebook page for more details!
East Yorkshire Show and Family Fun Day
Details tbc.
Would you like to have a stall at one of our events? Please complete the form below!
Stall fee at the Christmas Market is £30 which is considered a donation to Oakwood Dog Rescue and is non-refundable or transferrable. If your stall application is accepted we will send you a payment link, we do ask that this is paid within 5 days of receiving it to secure your space. We try to limit duplicate stalls as much as possible however due to the size of our venue this might not be possible. If we do end up with two similar stalls we will ensure they are placed away from each other in order to avoid competiton and ensure everyone has a good day. We cannot faciliate any hot food vendors but are happy to consider any other stalls. Our electric outlets are very limited, if you need a socket for your stall please let us know asap as they will be assigned at first come first served basis and incure an additonal fee of £5.
Stall holders can start setting up from 8:30am and must be ready at 10am when the doors open to the public. We will ask that after you're all set up you move your car to the back of the building to free up parking spaces for the public as our car park is quite small. We predict the event will end approximately around 4pm and we do ask that you don't start packing up your stall before then. We cannot provide tables and chairs for everyone so you will need to bring your own, the stalls will be indoors so no need to bring a gazebo with you. You'll have a maximum of 10ft of space available to use for your stall. If you have any questions please contact us at events@oakwooddogrescue.co.uk.
We are also looking for Class and Event Sponsors!
SHOW SPONSORSHIP - Perfect for any business out there that wants to get their name out and help a good cause at the same time! For a donation of £200 your name will be featured on all of our posters and any advertising in the run up to our event and our website. You will also be invited to help us judge the Best in Show Class on the day of the event! If you're interested in becoming a Show Sponsor please email events@oakwoododgrescue.co.uk
CLASS SPONSORSHIP - Class Sponsorship is perfect for businesses or any individual that wants to get more onvolved, you can even sponsor a class in memory of a loved one! Sponsorship donation is £20 + a prize for the winner of your chosen category! We'd also love you to judge your class on the day if you're available and you'll also get lots of shout outs before and on the day! We really appreciate anyone who takes part in any form in our events! If you're intrested in becoming a class sponsor please complete the application below!
Would you like to volunteer at our stalls all events? Please complete the application below or get in touch with us for more information!
You must be at least 18 years old for this role and have your own transport to get to the events. Event volunteering is fairly flexible and you don't have to commit to a regular shift. It's the perfect role for those that enjoy talking to other people and would like to help us promote the rescue and raise more money for the dogs in our care!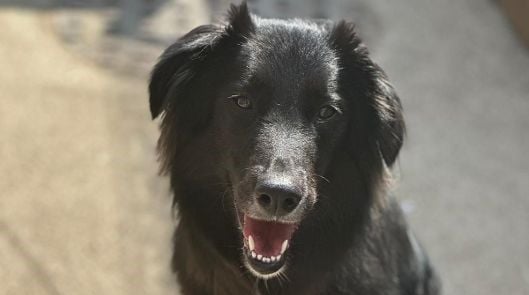 Thank you for completing your volunteer form. It shall be reviewed by our events team in the next few days and we shall be in touch via email. Please ensure to check your junk and spam folders.
Any problems, contact: events@oakwoododgrescue.co.uk
Oakwood Dog Rescue