Hey guys, Bobbie here!
I originally arrived at Oakwood back in Janurary 2021. When I first arrived I was very scared due to how mistreated I was in Romania. It took me a while to begin to trust people again but I managed to find a home in March 2021.
In the home I was very loved and the last 14 months I was there I made lots of progress in so many ways. Sadly, I have now come back to Oakwood due to compatibility issues with my family. I am an incredibly loyal boy and tend to bond strongly with one person. For this reason I need a 1 person household that I can give all my love and attention too. Once I trust you, you have a friend for life but unfortunately I can really struggle with new people and introductions need to be slow so I feel safe, so my ideal home would have minimal visitors.
I currently don't like being in my kennel and will cry out however in my previous home I was happy to be left because I'm a lazy boy who enjoys snoozing in my comfy beds, don't let that fool you though because I am super clever really! I enjoy enrichment and love my snuffle & lick mats. I also really enjoy Obedience and trick training and it seems to entertain the humans when I show off all the cool tricks I know.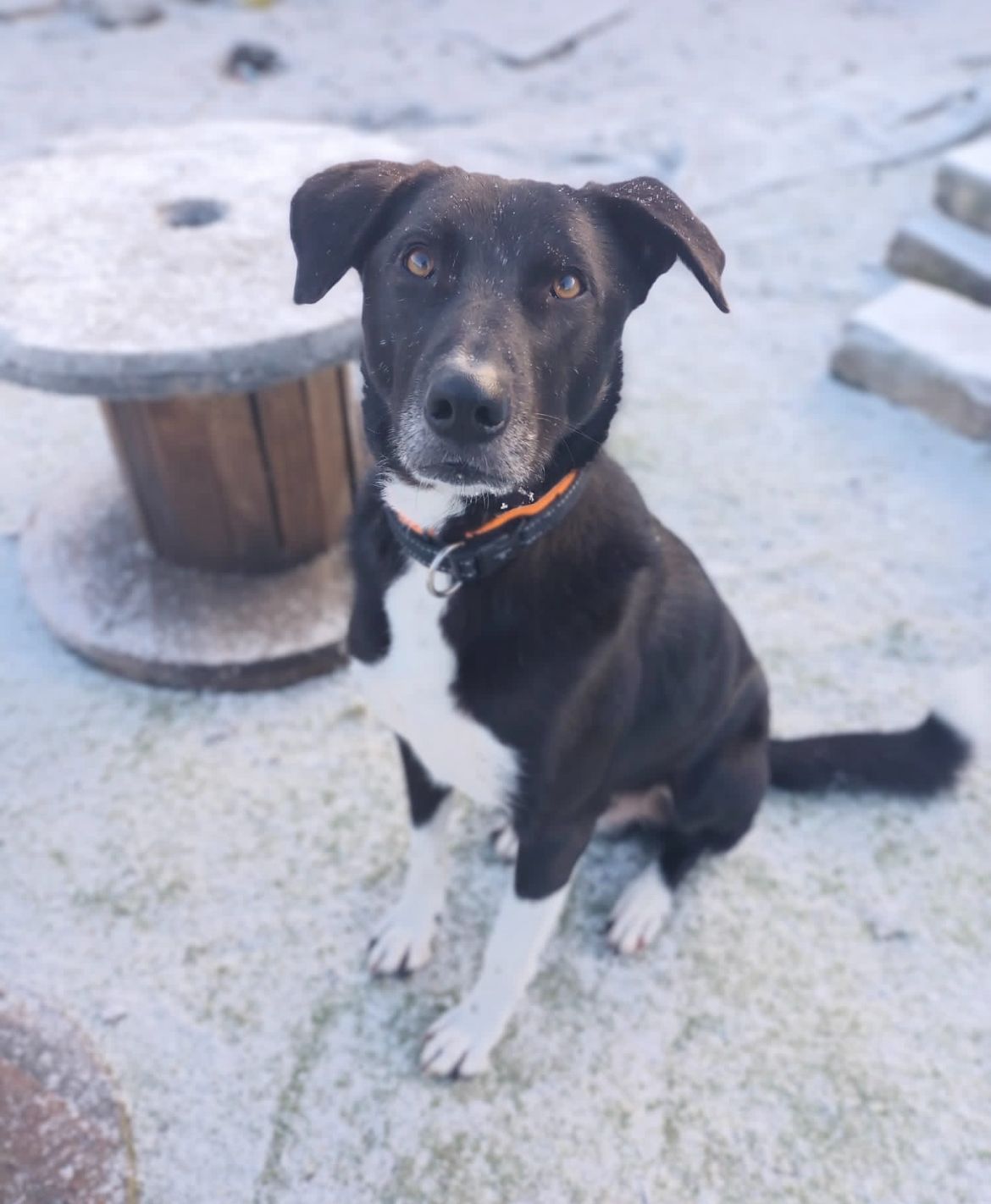 The staff here at Oakwood have been helping me get used to lead walking and I will walk around the centre on a lead just fine but I am very scared of the outside world and therefore haven't managed to go on a proper walk yet, my adopter will need to understand that I may never be a dog that enjoys going off on walks but I will enjoy sunbathing in the garden and cuddles with you.
Things I love:
Having a brush!

Venison!

Chest & butt scratches!
I am currently on a single protein venison diet as I have suspected allergies- my ears go red and I scratch them if I eat something I shouldn't.
I was very undersocialised with other dogs but have made progress with this and have shown I can have dog friends so although I need to live as an only dog I could have a visiting dog friend.
I cannot live with cats.
Full details of return will be given to potential adopters.
Hope to see your application!
Bobbie.
Is Bobbie your perfect match?
Click the button below to start the adoption application process!