Introducing... Happy Henley!
Henley arrived with us in December 2022 from Romania and has caught the eye of staff, volunteers and many applicants during his time at the rescue!
About Henley:
Henley had been in the Romanian kill-shelter for a very long time. He was due to travel before the ban was put in place and spent many months fighting for his life waiting for his chance to board the happy bus... Henley is now doing very well with us and has blossomed during his time at the rescue.
Henley is a bouncy and mostly happy pup, he does still show us that he can be frightened at times. He is not fully happy with lots of handling and this must be taken into account by an adopter to prevent him from becoming overwhelmed.
Henley enjoys being around people and can struggle being left so needs a family that are around more to help him to feel safe in the home and slowly build up the amount of time he is left alone. He is doing well with his lead training and enjoys going on walks with our volunteers.
Henley can get a bit worried if left on the fields or yards on his own, he has dug out of one field and will use dog houses to jump on to look for people, so his future family must ensure he is supervised in the garden at all times, despite being a tiny boy, he has the potential to be an escape artist if not kept an eye on.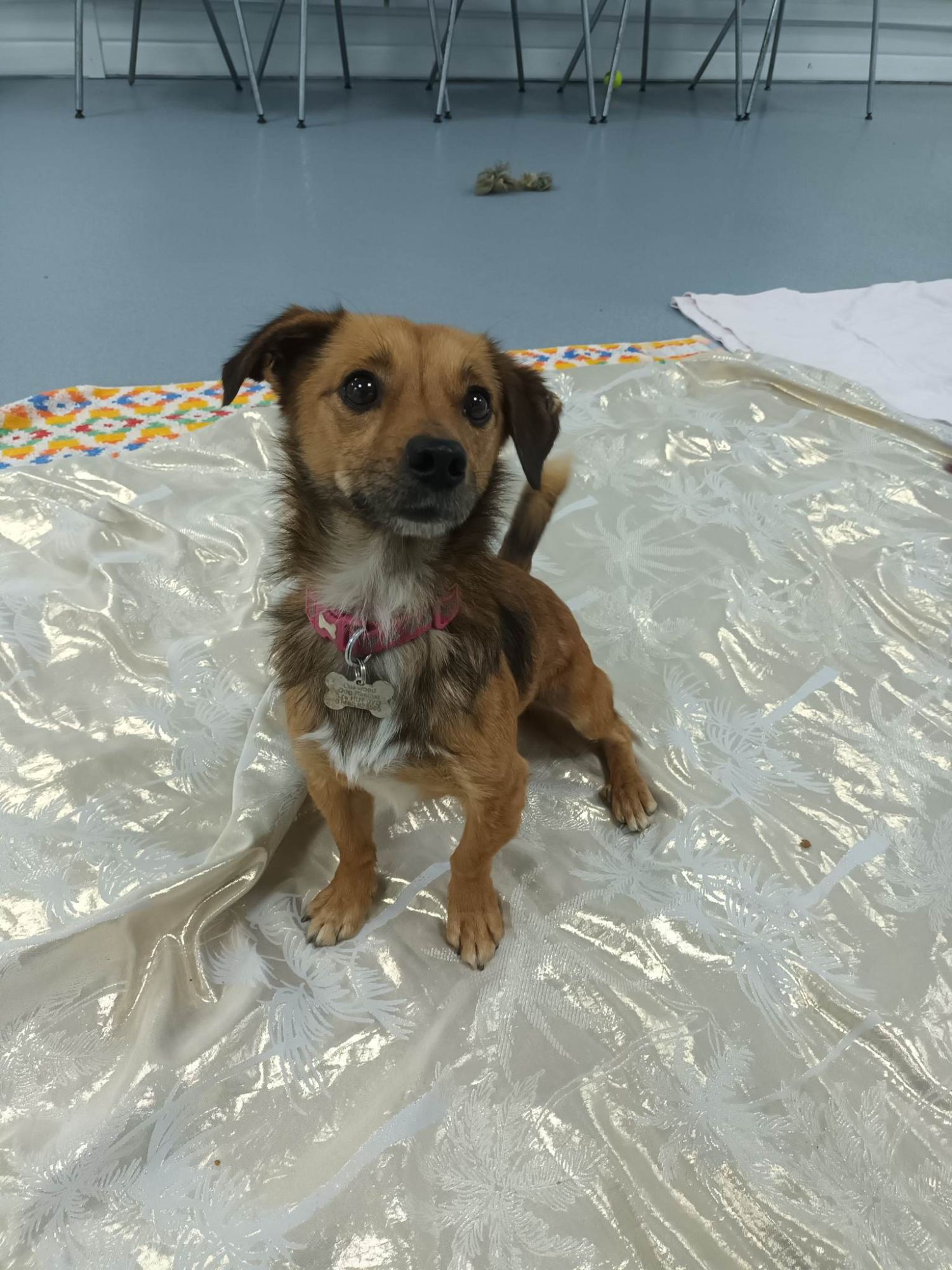 With other dogs:
Henley has a couple of doggy friends at the rescue and does enjoy to fun around with them and play. We are still assessing Henley to see whether he could live with another dog. He is worried about larger dogs so smaller doggy friend would be best for him.
Is Henley your perfect match?
Click the button below to start the adoption application process!