With other dogs:
So far Maudie has met several of our dogs. She has shown signs of fear with some but also bonded quickly with others. So far she has shown that she doesn't enjoy sharing a smaller space with certain dogs. We will continue to assess and monitor this.
Introducing... Maudie!
Maudie's Story:
Maudie came to us after spending a long time living in a public kill shelter in Romania.
She is a very timid girl that has had next to no positive interactons with humans.
She will allow touch but is very scared and doesn't yet enjoy it.
About Maudie:
Under assessment.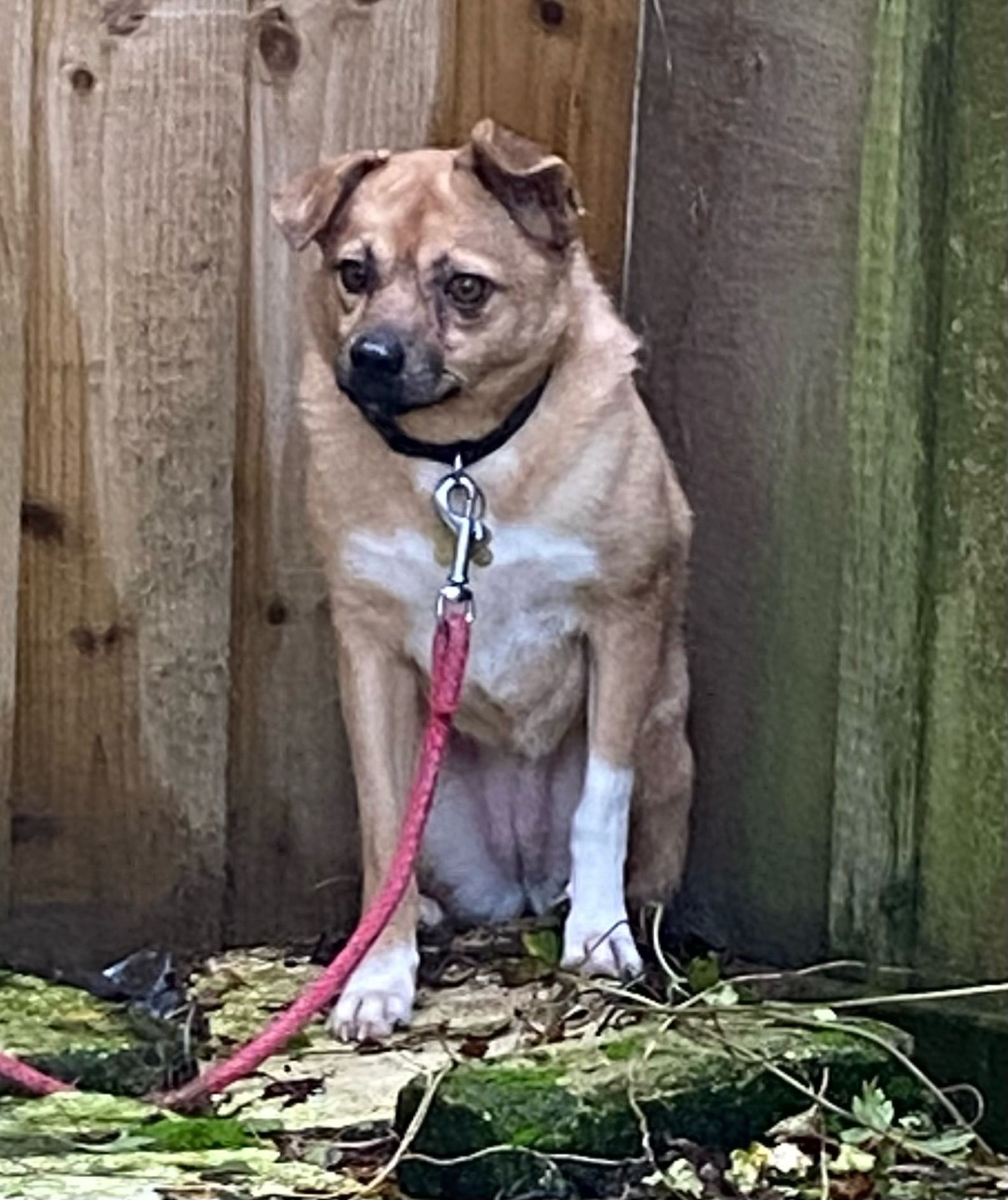 Maudie could be trained to be left 3-4 hrs in the future, to begin with she will need to be left as little as possible
Maudie is not yet lead trained and this will not yet come until she learns to trust humans. It may be months, or longer, until she will be ready to start vernturing out into the big wide world.
Maudie has no basic training. This will all come in time as she learns to trust humans.
Is Maudie your perfect match?
Click the button below to start the adoption application process!