Introducing... Sunny!
Sunny was originally born in Romania and originally rescued from another charity. Unfortunately, the home they found him didn't work out so he has come to us to try and find him his second chance at happiness.
About Sunny:
Sunny was born in Romania and travelled across to the UK as a young pup. He spent roughly 1 year in a home before we were contacted to say they could no longer keep him.
Sunny is a quirky boy, he is anxious and will greet people with a dalmation-like smile. This is friendly but it does show us that he can be worried at times. He will create a brilliant bond with the people that he learns he can trust - he becomes super excited when some of our volunteers come in for their shift and all he wants to do is spend time with them!
When Sunny knows you, he is a very affectionate boy and enjoys a good tickle. He can be worried at times about new people and so we have been gradually introducing him to more volunteers on shift.
Sunny absolutely loves his walks but over the months he has got more worried with strangers and traffic and will react by barking at them. We have been working on this and we have got him to the point were he can go for a long perioud of time with no reactions or he will look at the things he'd normally kick off at - but then look back at his handler for a little treat for being brave and not reacting in any way. He is a very intelligent boy but really has started to lack in confidence, he just needs to learn that not everything is out to hurt him and that he is now safe with his handler / new owner. This is all a work in progress though and training will need to continue with his new family.
Sunny does have a very basic level of training and will give paw and sit for treats, he also knows how to 'touch' and give eye contact when you say his name. He seems to enjoy training a lot so we highly recommend that his potential adopter continues this with him as it does seem to give him extra confidence.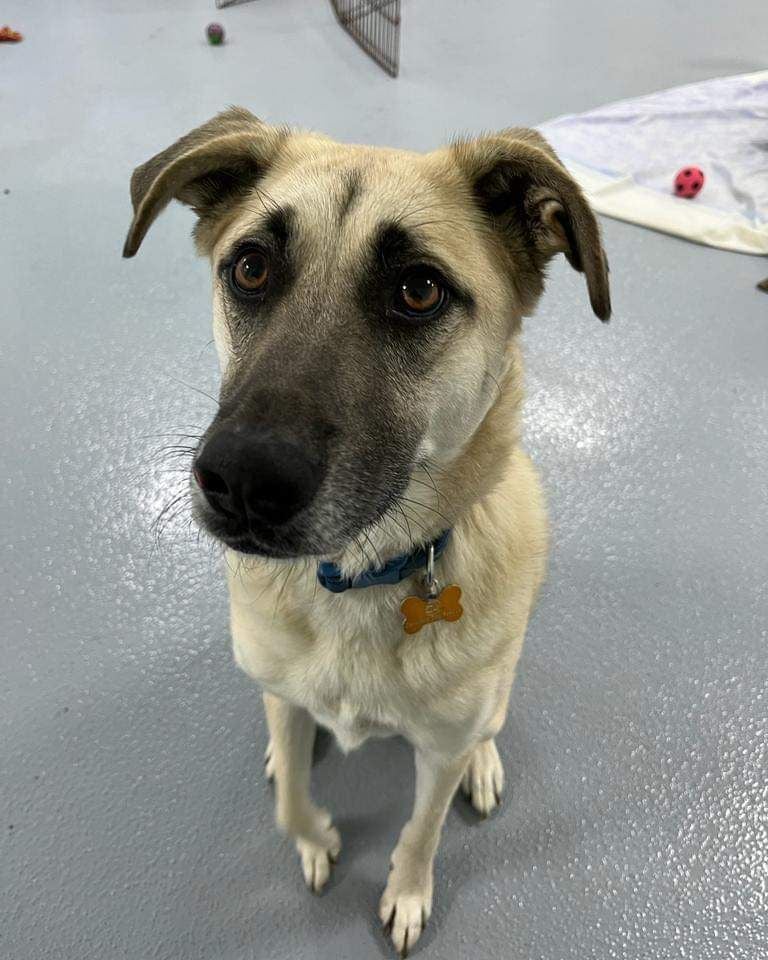 With other dogs:
Sunny can get very excited to meet playful and friendly dogs and currently has a bit of a love affair with a few of our dogs through the fence. He can be too much for some quieter dogs. We have mixed him with some of our dogs and when they have a similar play-style to him he can play nicely. He also does enjoy going for walks with his doggy friends. Sunny has displayed some guarding behaviour around toys and food and therefore will benefit from living as an only dog, but can have dog friends outside of the home when he has settled.
Sunny is a candidate for Foster with a view to Adoption.
This process is very similar to adoption, the applicant must have the intention to adopt Sunny and will be required to reserve him, the adoptions team will provide the applicant and Sunny lots of support whilst he is settling into the home. Foster is to last around 4 weeks, and after this time, if he is settling well the adoption will commence. Sunny has displayed some guarding behaviours in his previous home, and so an experienced owner that is happy to take on advice from staff will be brilliant for him.
Sunny is a dog that has a lot of love to give and we want nothing more than to see him succeed and live a happy life in his forever home. He may require multiple meets with an applicant before reservation can go ahead.
Medical information:
Sunny underwent surgery last April for cruciate disease and luxating patella in his hind left leg. He has been on cage rest and lead walks only - for 12 weeks and has just started to be let off lead again. Sadly, Sunny will need to go in for surgery on his hind right leg too and repeat the process. (Once we are able to raise the money).
It's so important that his mind is kept active during this stage to prevent him getting bored and aquiring any behavioural issues. Time, patience, love and care is what this boy needs. <3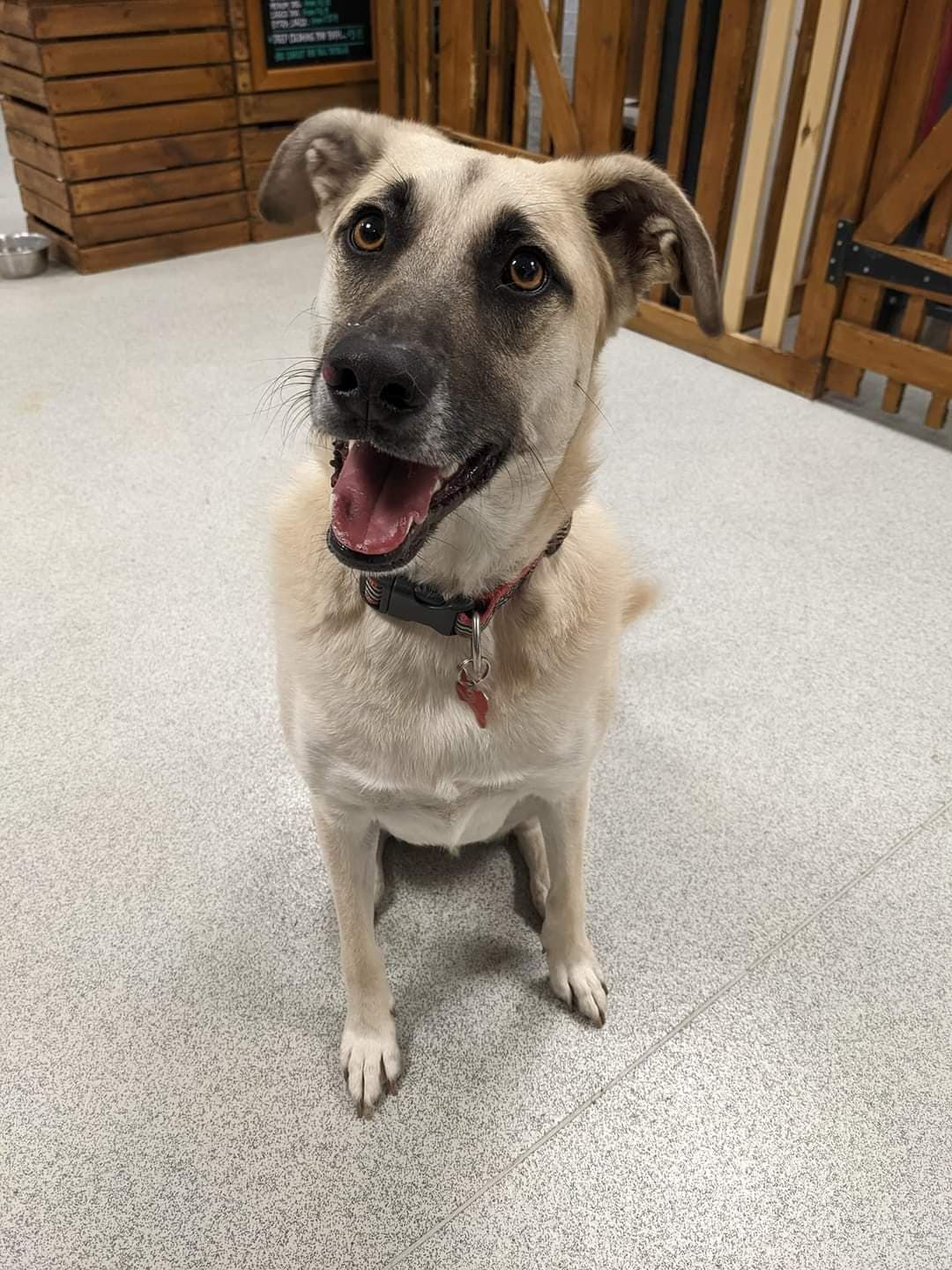 Is Sunny your perfect match?
Click the button below to start the adoption application process!