Introducing... Bailey!
About Sunny:
Bailey was saved from a Romanian kill shelter where he was due to be put to sleep before we offered him a chance to find happiness.
Sadly before arriving with us, Bailey has only experienced negative interactions with humans and therefore has learnt to fear them. He was terrified when he first arrived and would run and hide away whenever he saw us. We are teaching him that humans can be kind and showing him that no human will ever hurt him again. The progress this boy has made in such a short time is amazing to see.
He is still understandably very nervous but he will now wag his little tail when he see's us and will come over and approach us which is huge for a dog thats experienced trauma like Bailey.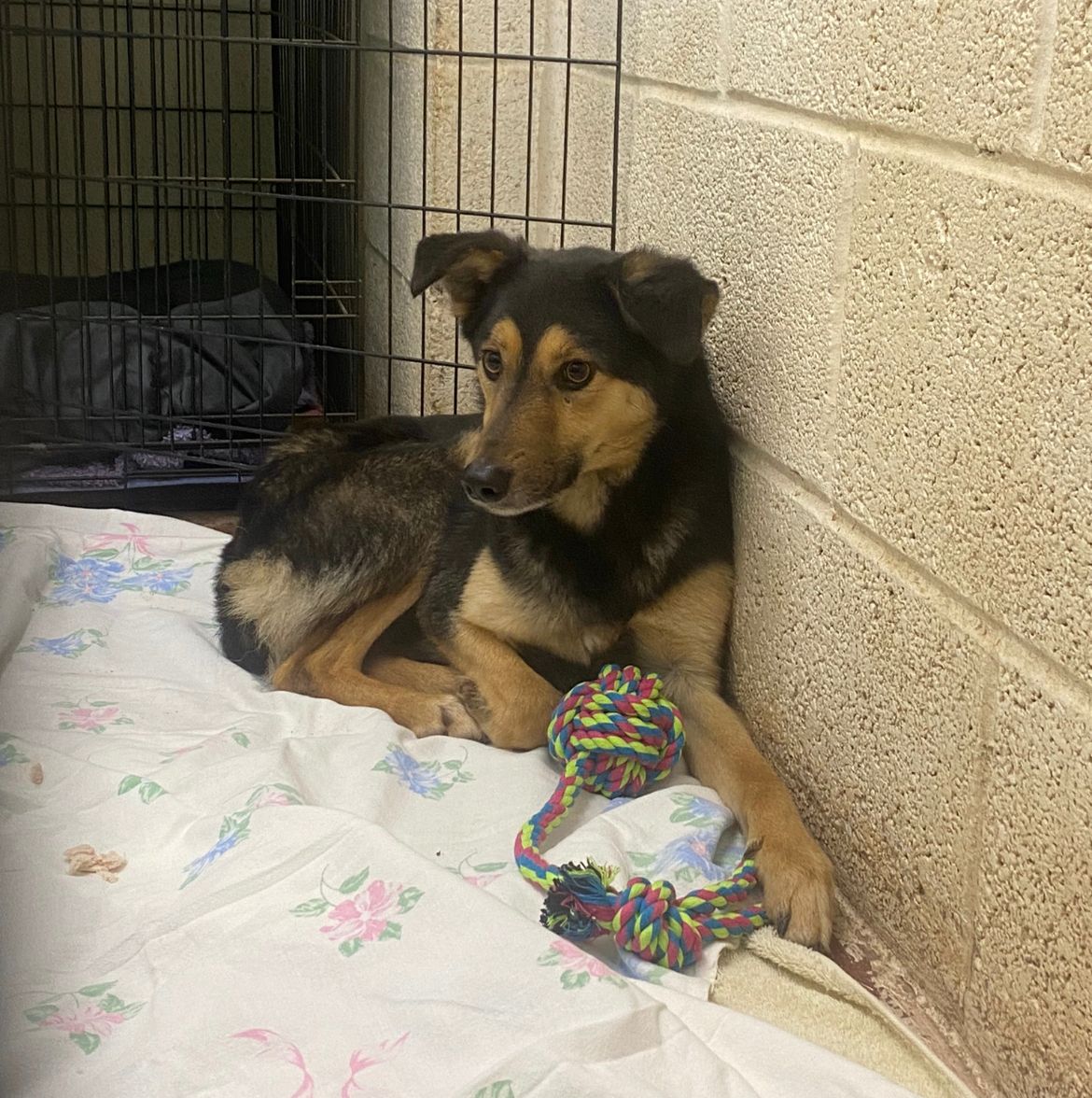 With other dogs:
Bailey thrives around other dogs as they help him feel safe, watching his dog friends interact with with us gives Bailey the confidence to come over too. Bailey needs a confident female dog to live with, to help him adjust to life in a home and show him the world doesn't have to be so scary.
Bailey is a project dog that will take a lot of time and parience help him progress, he is not a dog that currently walks on a lead or enjoys having strokes. His journey will be challenging but also incredibly rewarding. Taking a chance on a Bailey will change his whole life, it might not always be easy but we will provide support and reassurance to his family to help set him up for success.
Bailey will need a quiet home with another dog (preferrably female).
Is Bailey your perfect match?
Click the button below to start the adoption application process!