With other dogs:
Under assessment
Introducing... Murphy!
Murphy's Story:
Murphywas orignally saved from a kill shelter in Romania. He was a direct adoptiong meaning that he went straight into a home and didn't have to come into a rescue due. The home sadly didn't work out and after 2 years, the adopters wanted to give him up. This is where we stepped in as rescue back up for the charity that brought him over.
Poor Murphy's skin was in awful condition when he arrived and has started treatment immediately.
About Murphy:
Under assessment.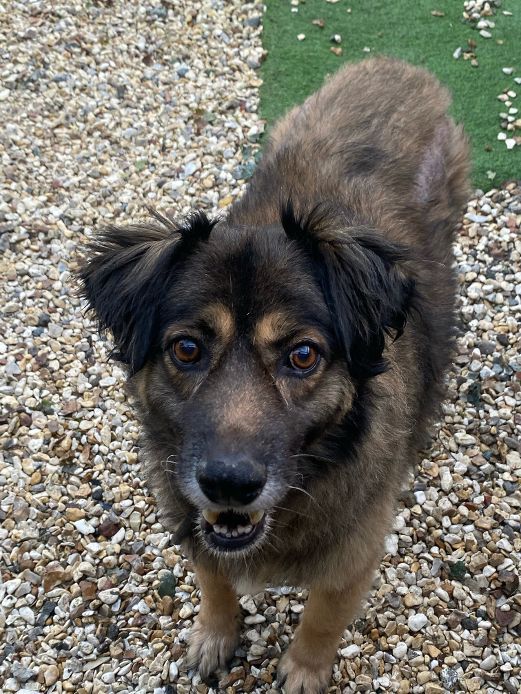 Murphy could be trained to be left 3-4 hrs in the future, to begin with he will need to be left as little as possible
Murphy is lead trained and loves his walks.
No issue reported. As he is new we will keep him under assessment.
Murphy loves to spend him time with people and having lots of loves.
He is still a newbie and settling in so we are not yet sure of his level of basic training.
Is Murphy your perfect match?
Click the button below to start the adoption application process!