Introducing... Pretty Penny!
About Penny:
Penny has heartbreakingly found herself in rescue at just 5 months old after being left for long hours due to her previous home working a lot.
Penny was very worried when she arrived at the centre, she was confused and scared and hid away from us, with the help of some tasty cheese staff began to win her over and her sweet personality began to shine through.
Penny is a loving, playful girl who deserves to find a home that are willing to provide her with everything she needs.
Penny has been very dog social and enjoys playing and socialising with other dogs.
Penny's new family must be dedicated and have previous dog experience, Dalmations are high energy, head strong, clever dogs that need a lot of work and training and Penny is no different.
Her new family must be willing to commit to puppy classes, training and dog socialisation sessions.
Penny currently lives with a cat in her foster home and will follow it around and bark, for this reason at the moment we are looking for a cat-free home but may adapt this assessment if she improves.
Penny currently lives with children aged 10+ in her foster home and is doing very well.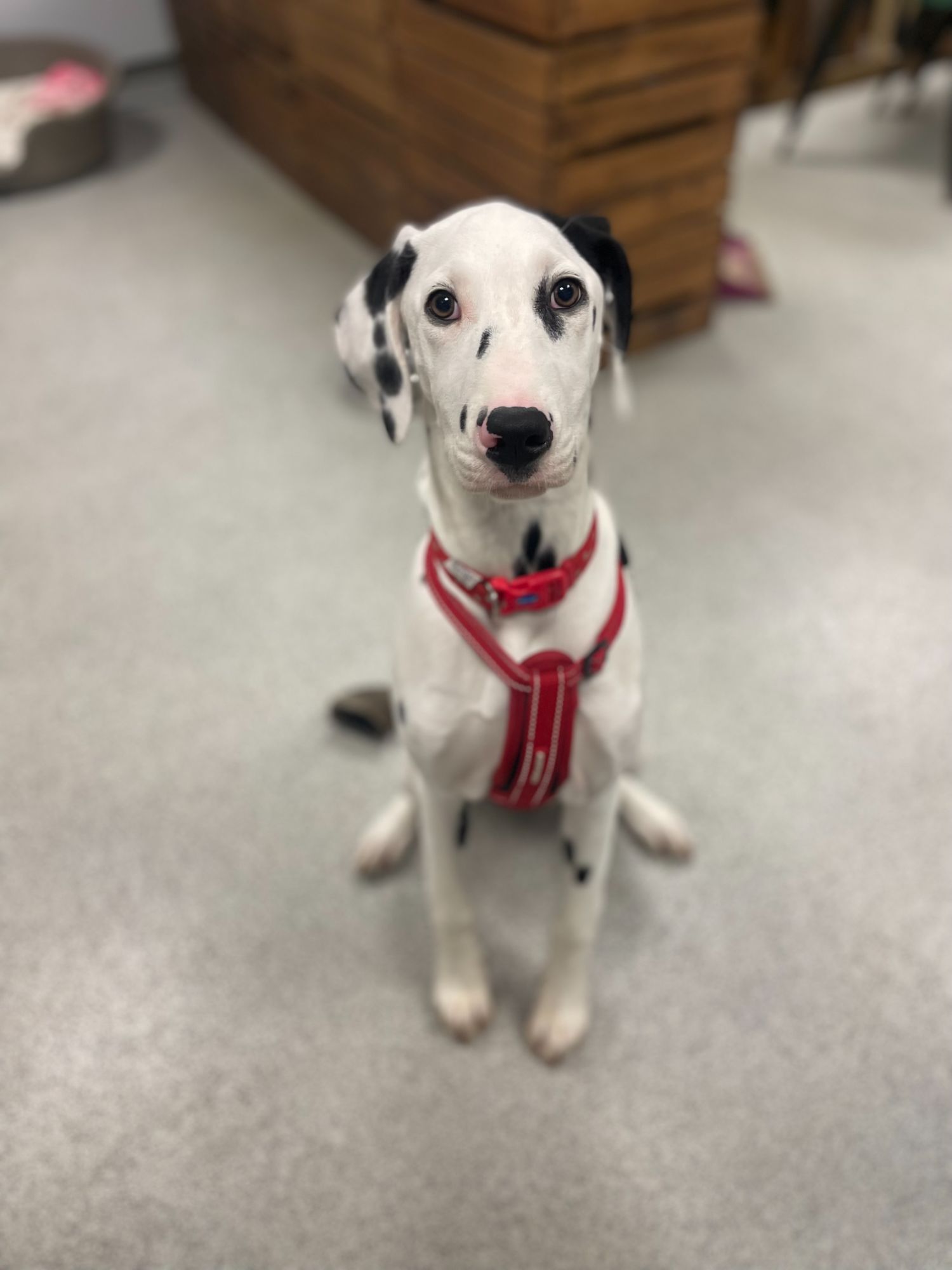 With other dogs:
Penny has so far been great around other dogs however she can very protective around her food from other dogs, even around space where there once was food so although she is very dog social at the moment living as an only dog is preferred but we are happy to adapt this on a case by case basis if the applicant has Dalmation experience.
Is Penny your perfect match?
Click the button below to start the adoption application process!