Introducing... Sarah!
Sarah arrived in Feburary after being rescued from Romania and is now looking for her forever home.
About Sarah:
Sarah had been a Romanian shelter for a very long time. She was due to travel before the ban was put in place and spent many months fighting for her life waiting for her chance to board the happy bus...
Sarah arrived quite frightened and took her time to come over to people, but once we had spent some time with her she started to see people as a positive.
She a sweet girl who needs a patient and loving home to continue the work we have started and help build her confidence
Sarah will allow some gentle strokes but she is not yet ready to explore the outside world and walk on a lead just yet, full guidence on how to do this will be given to new adopters.
Due to her timidness Sarah would be best suited in a home with older children aged 14+.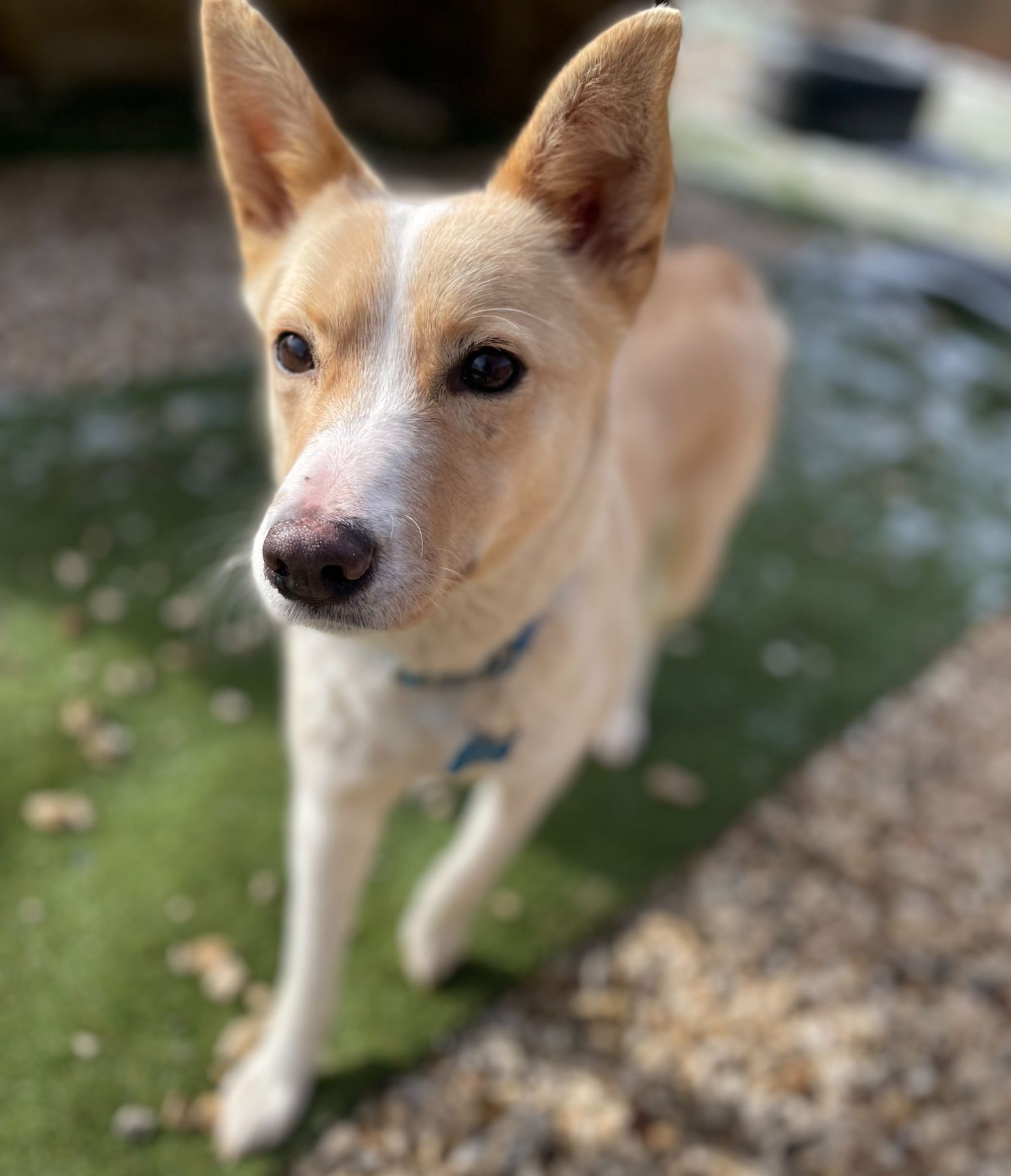 With other dogs:
Sarah mixes well with other dogs so far and enjoys to play with other dogs, however, she has shown signs of food guarding. This means that she can become grumpy with other dogs if there is food around. For this reason she will need to live as an only dog but could have visiting dogs as long as interactions are carefully managed.
So far Sarah has shown an active level of activity, however this has potential to increase or decrease once settled in a home
Sarah could be trained to be left 3-4hrs in the future, to begin with she will need to be left as little as possible
Sarah is not currently confident enough to begin lead training at the rescue
Sarah will require at minimum, a basic level of training when settled into the home
Is Sarah your perfect match?
Click the button below to start the adoption application process!